Client
Walter Brooke and Associates
AWARD
2017 SA Award for Interior Architecture for Excellence in Interior Architecture
Description
The synergy of contrast
The new fit-out of the Walter Brooke Studio was an exciting opportunity to showcase our talents. On entry to the studio it serves as an immediate physical invitation for clients to engage with our work. The notion of contrast was central to the design concept and that theme runs through everything from the colour palette, to the spatial planning and materials selected.
The use of black and white helps to delineate spaces and a series of lines and boxes is used in lieu of walls to articulate zones for meeting, collaborating, working and eating. Such sharp geometry might appear overly controlled for a creative space but in practice it serves to push people into interactive zones. Joinery is used as the framework for the space, rather than walls, which ensures it is flexible as requirements evolve over time. It also creates a transparent environment that encourages clients to connect with the inner workings of the studio.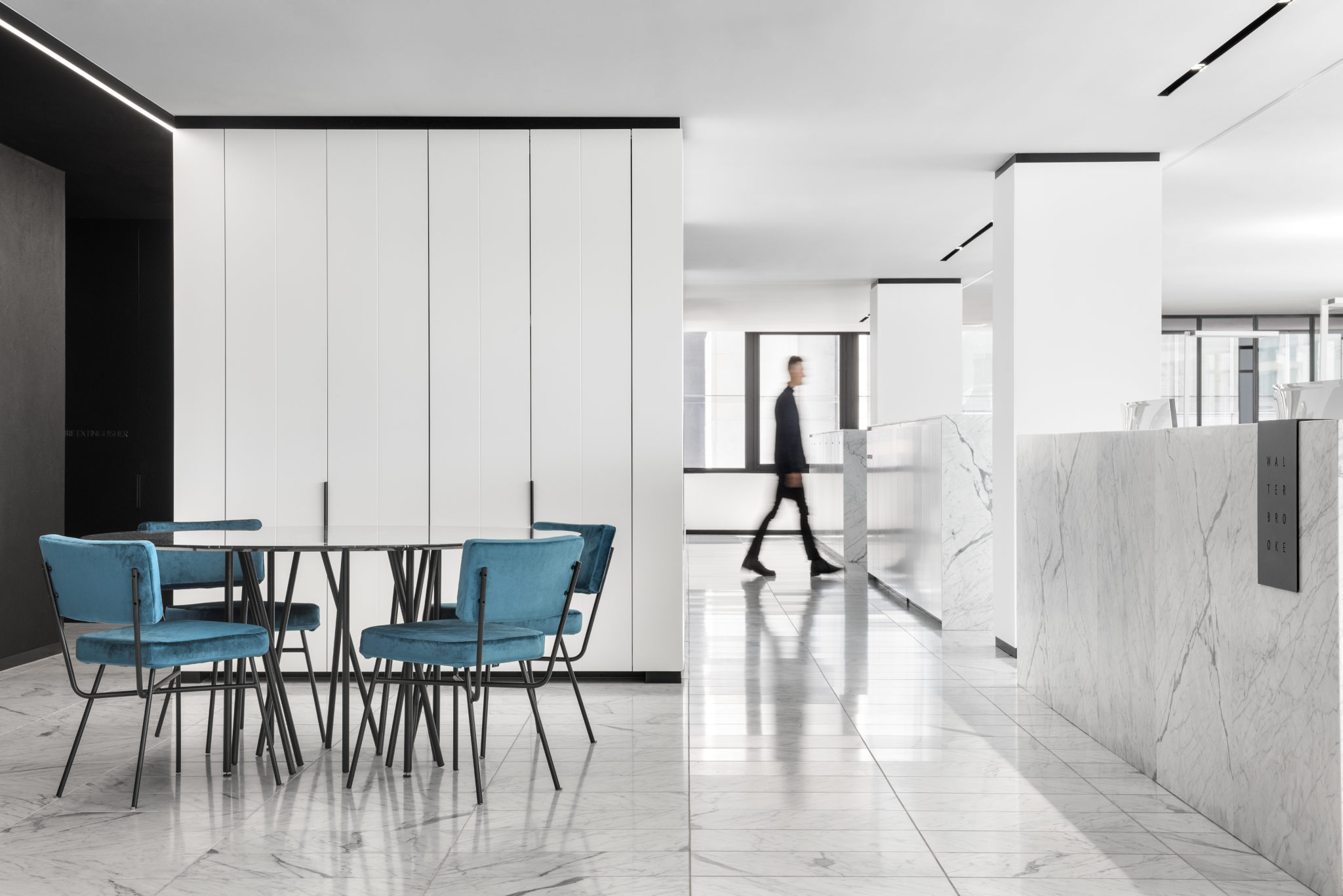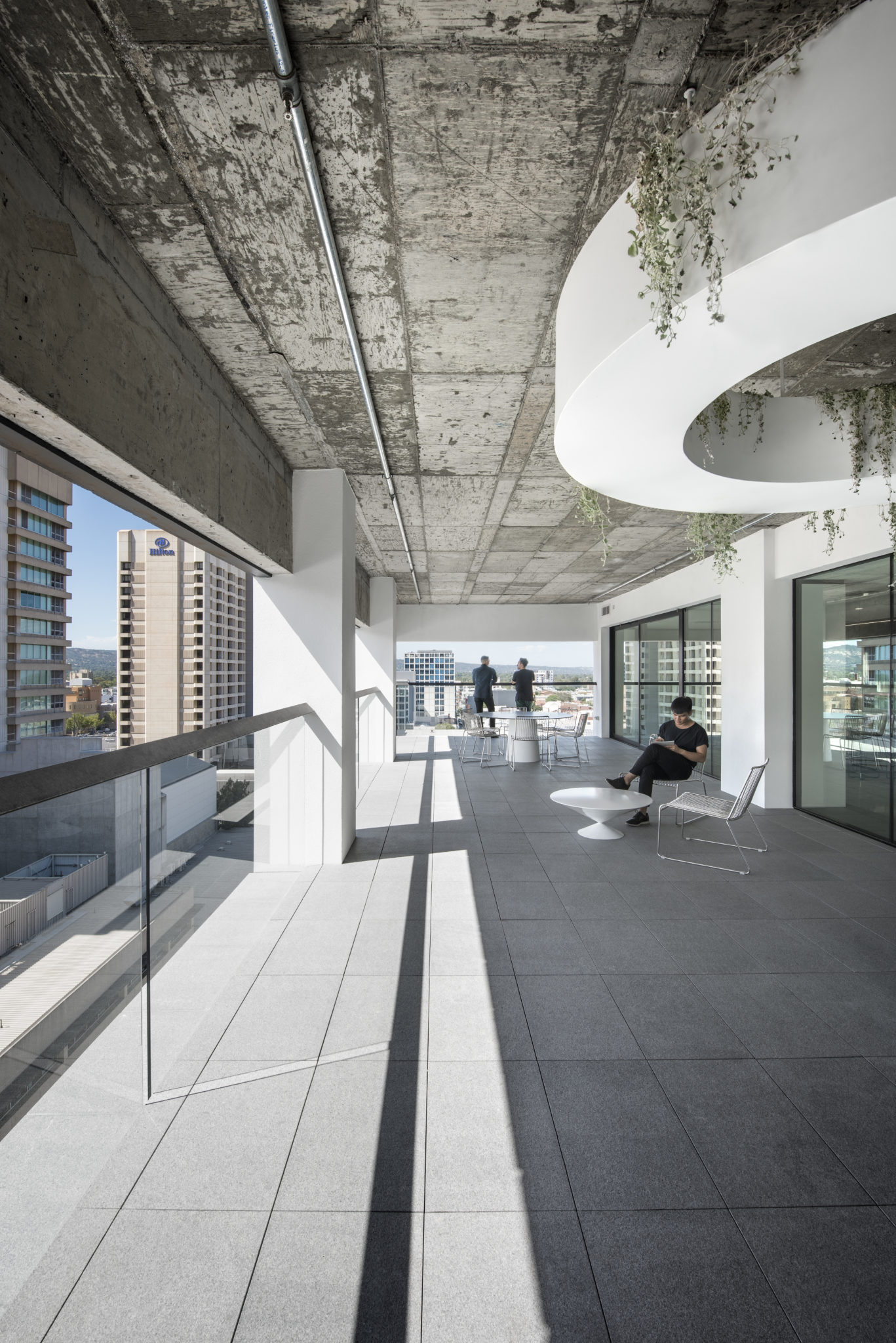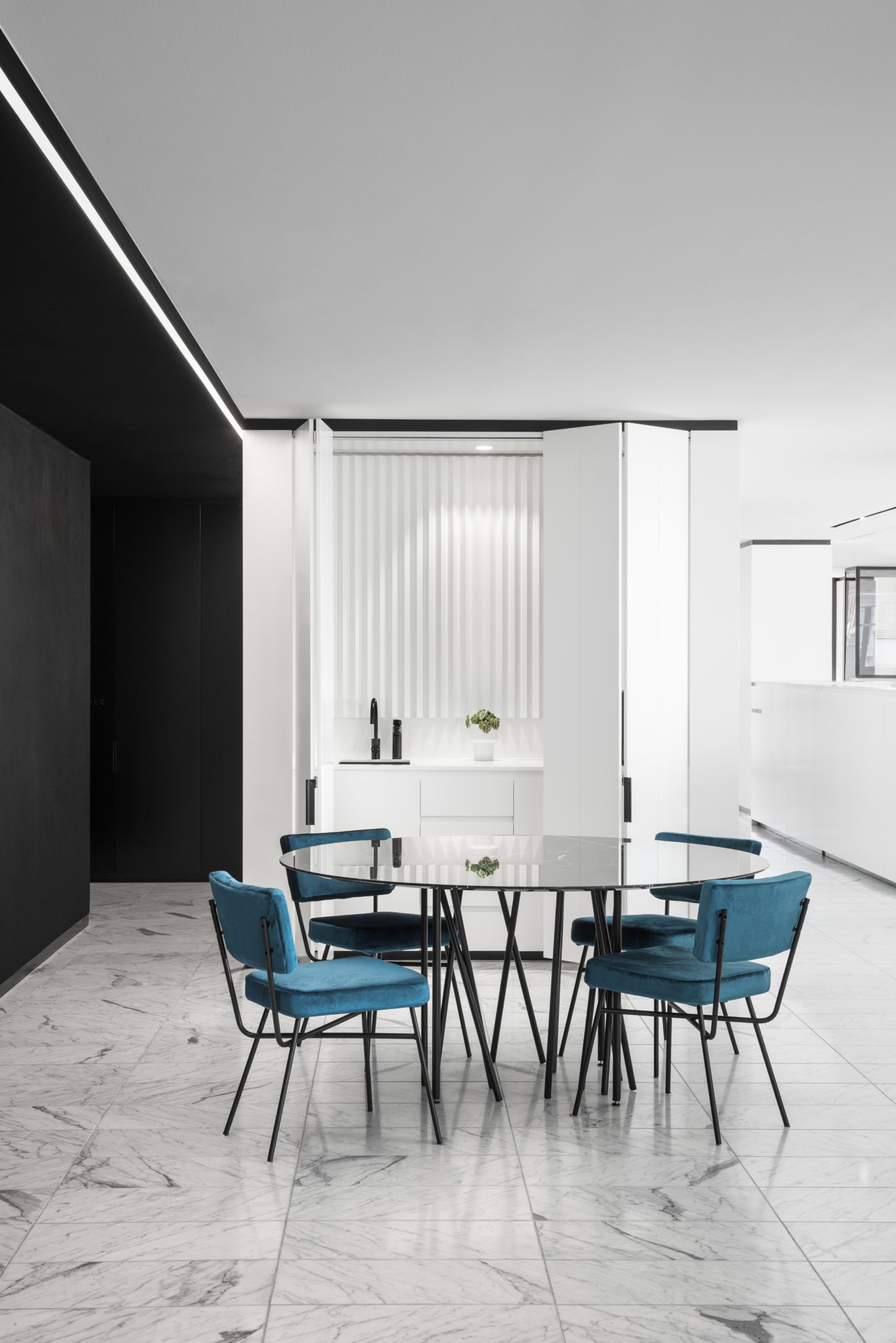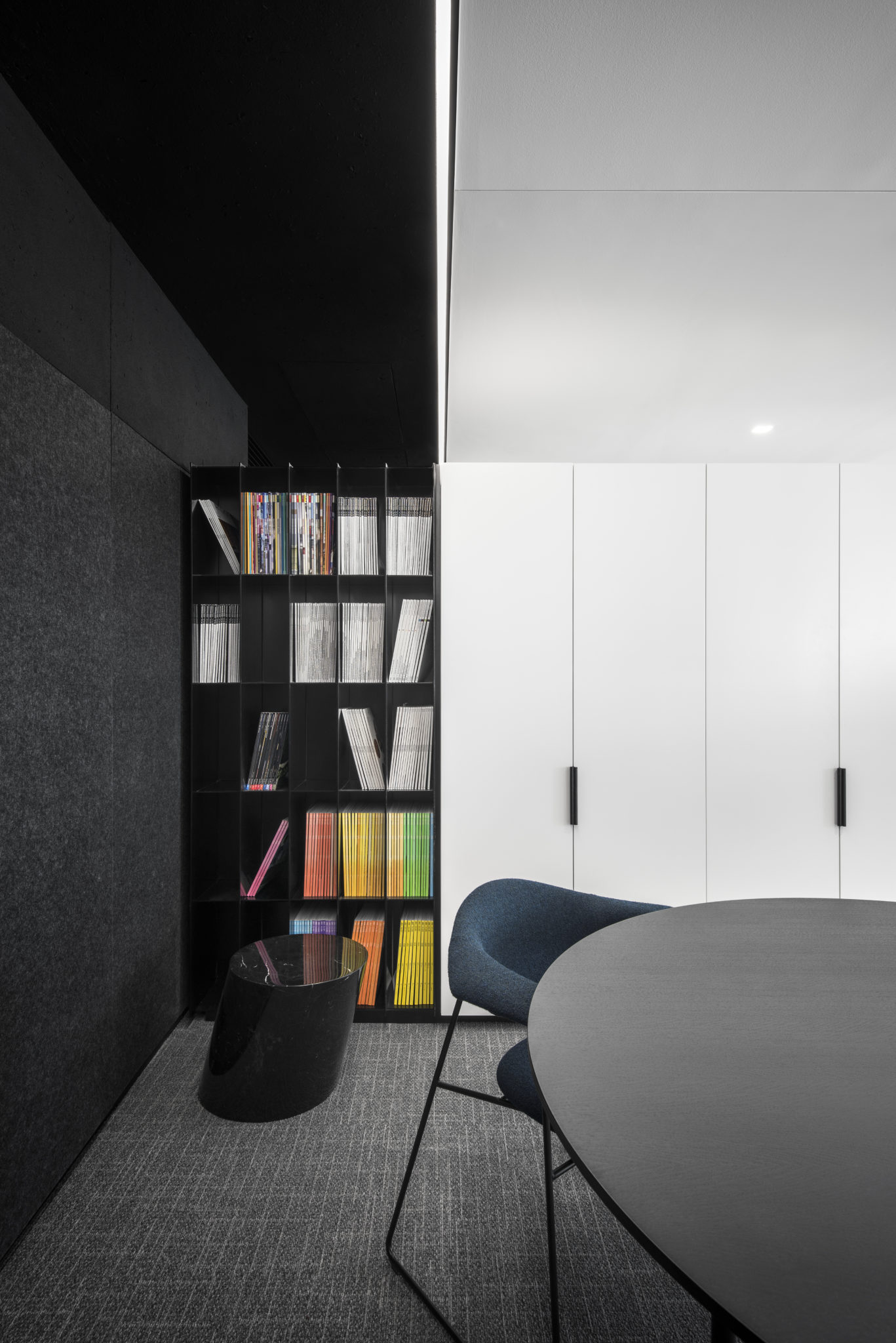 The theme of contrast follows through to the materials. Textural materials that are more commonly found in domestic spaces- such as marble, render, wool, fur and velvets- pop against the black and white commercial surfaces. Marble is used to make a bold statement and demonstrate to clients how effective it can be to challenge the norm in office design.
The addition of a roof terrace was a significant change to the existing building. The outdoor space is used as a meeting and recreation space, and to host functions. It provided an excellent opportunity to incorporate strong elements of nature into the overall design. We collaborated with plant stylist Emma Sadie Thomson to create a sculptural element of soft planting to form a hanging garden.
The challenge with this project was to resist the urge to overdesign; to create something timeless but, at the same time, visually compelling and functional. The result is a living, working monument to what we can achieve.