Client
Solitaire Automotive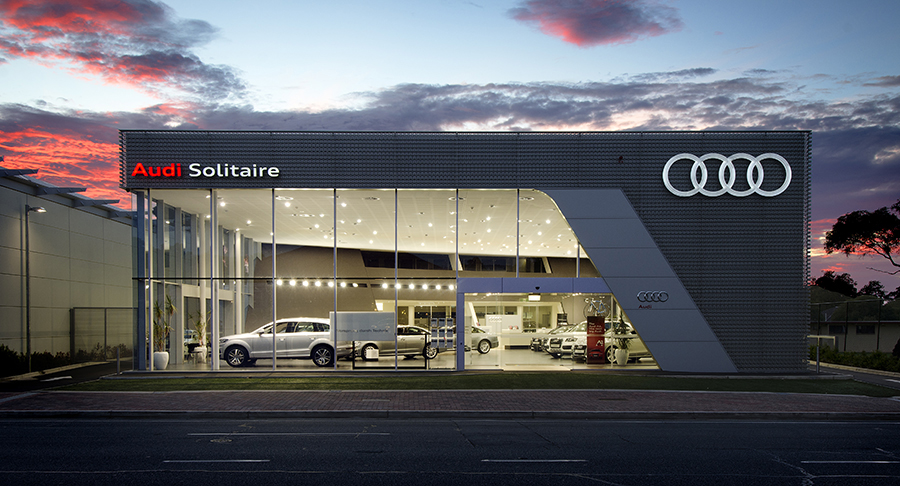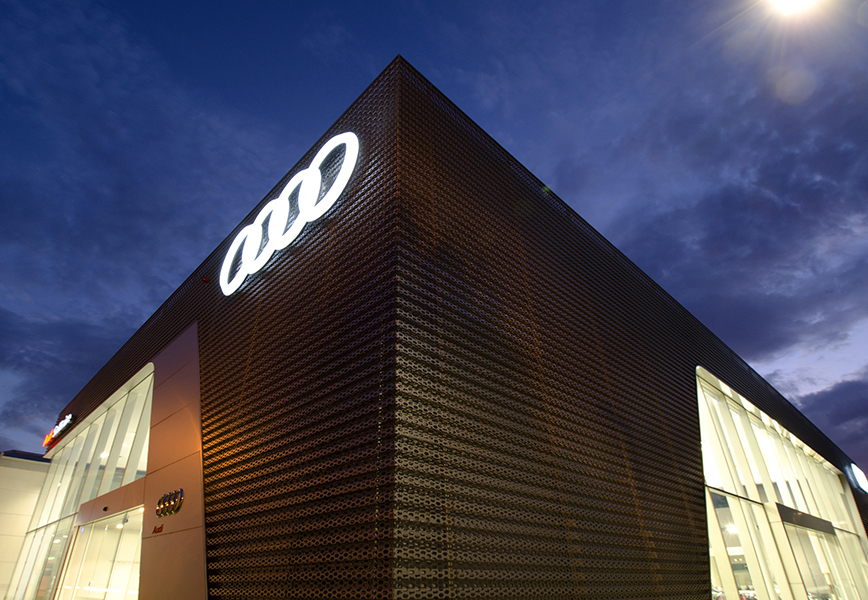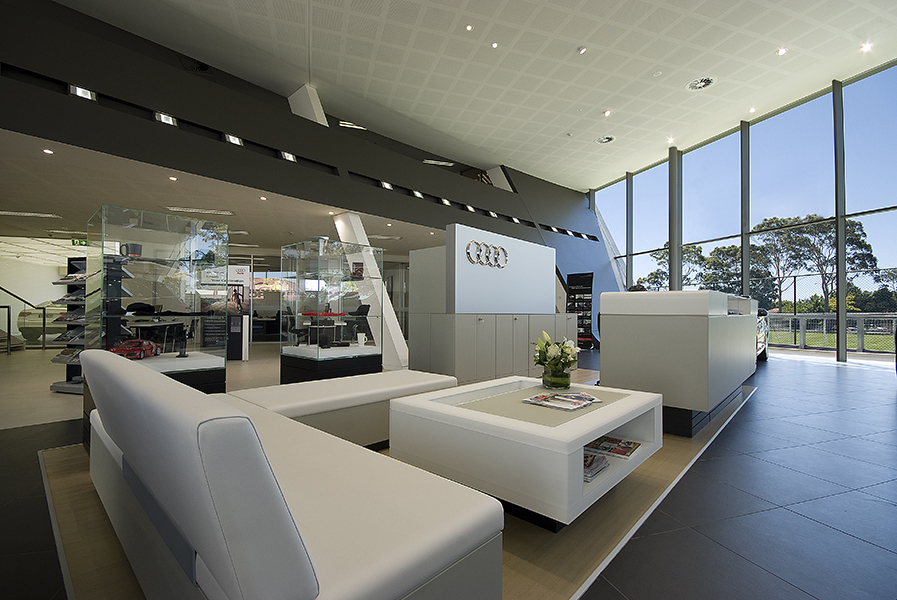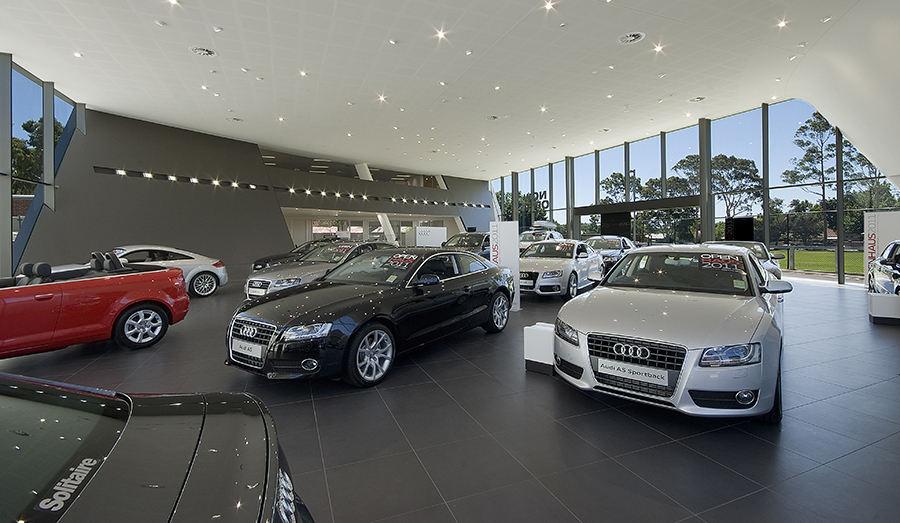 Description
This project brief called for a new showroom space to fully realise Audi's worldwide terminal concept, based on the Allmann Sattler Wappner concept designs. The Audi Solitaire dealership evolved as an interpretation of these concepts, developed through collaborative workshops to suit specific site and client requirements. Extensive client and stakeholder consultation was employed, from end users to operations managers, and included both staff and external reviews.
The brief expanded beyond that of the international framework. The client required an adaptable mezzanine that could operate as a function space whilst remaining flexible for future expansion. The ancillary spaces, mezzanine floor, offices and support spaces referenced material palettes used within the main showroom, to ensure a cohesive experience.
A notable element of the unique design is the building façade featuring a custom folded perforated aluminium panel, acting as a screen and as a textured finish to the exterior walls. The interior showroom space is defined by two raking, curved walls that intersect with the building edges, striking a distinctive diagonal profile to the façade's glazing and cladding intersection.