Client
Brickworks Building Products
Award
2015 SA DIA Gold Award in the Built Environment
Category
Description
Transforming the humble brick
The Austral Bricks showroom turns the accepted notion of the brick as a solid and heavy material on its head. The innovative use of brick in the prominent Hindmarsh Square location showcases its versatility in a space instilled with lightness, sleek lines and crisp minimalism. To capitalise on the move from an industrial location to an area with a lot of foot traffic, both the space and the displays within are exciting and engaging to both catch the eye and capture the imagination of the public.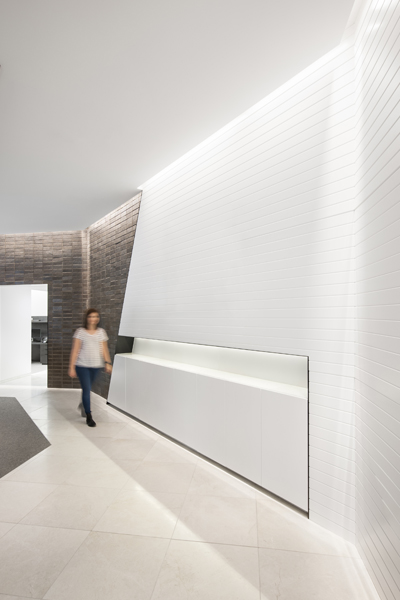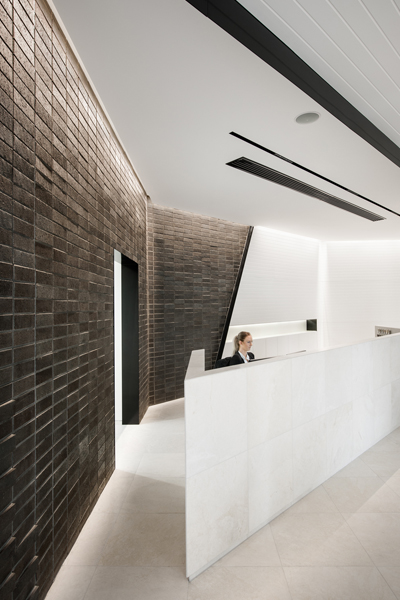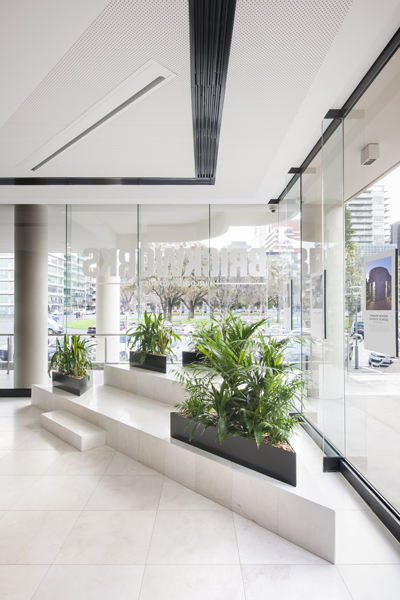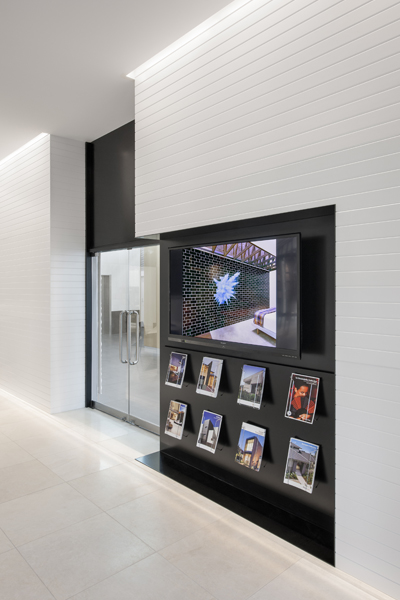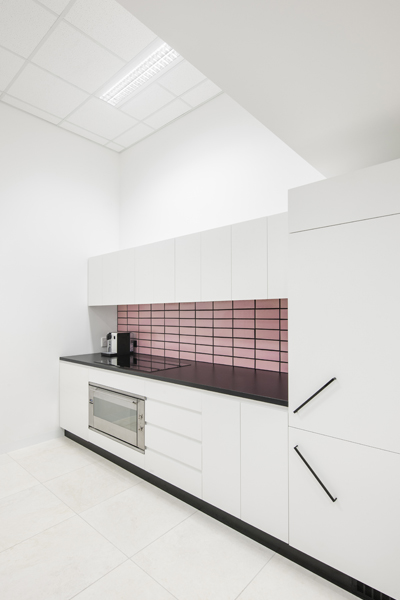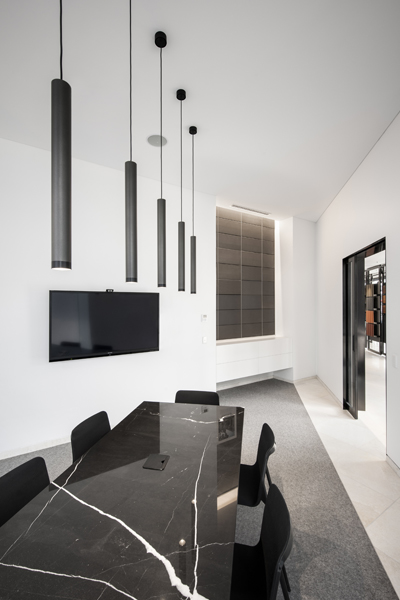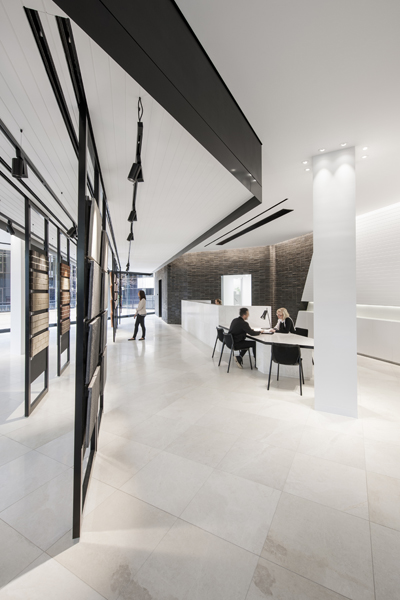 The major challenge of the site is that it exists in a building that is unable to withstand heavy masonry walls. This became the driving philosophy behind the project; as a system of custom sliding panels- to display Austral's bricks, cladding, stone, roof tiles and timber- was devised. This inventive system ensures that new ranges can be added with ease and the most up-to-date product is always on display. The panels, which run diagonally through the space, can be completely retracted to fulfil the dual purpose of the space as a function centre.
A stark palette of black and white has been selected to ensure the Austral products on display are the shining focus of the space and to reinforce the notion of brickwork as crisp and clean. The showroom space is approachable and user-friendly but serves as a tribute to the versatility and dynamism of a product that might otherwise be overlooked.
Location
Level 09/ 25 Franklin Street
Adelaide SA 5000
Australia
Walter Brooke & Associates Pty. Ltd.
Website by Frame