Client
Brickworks Building Products
Description
This highly innovative fit-out for the Brickworks Design Studio elevates the humble brick to the status of desirable art object, while cleverly showcasing its versatility as a design material. The Brickworks' transformative emergence in this prominent Hindmarsh Square site gives the showroom significantly greater accessibility and brand visibility, increasing visitor traffic by 50% over its previous industrial location.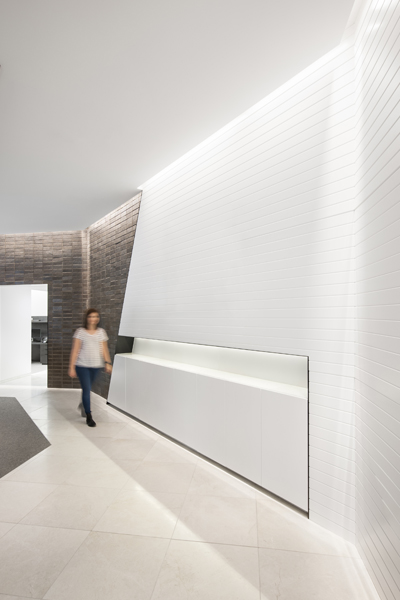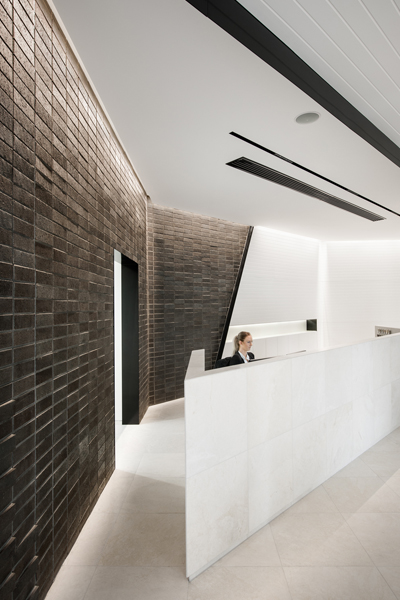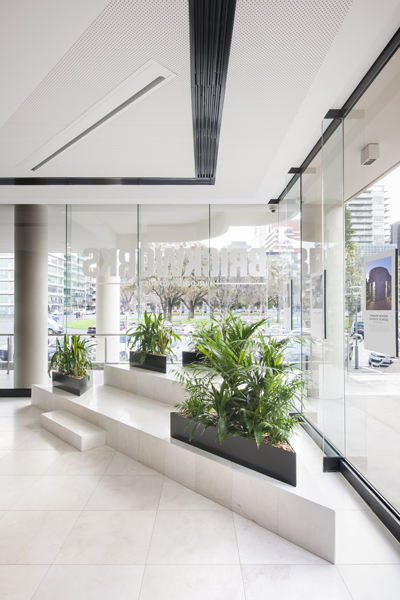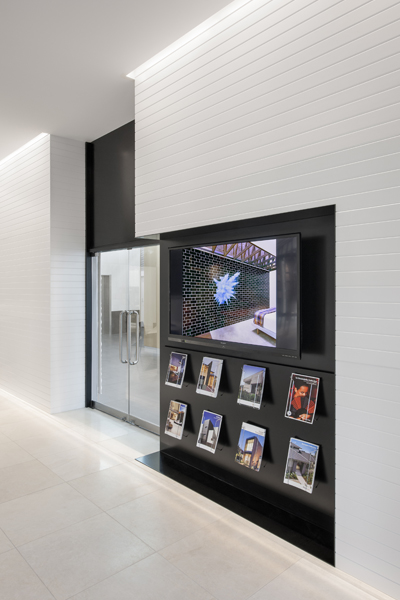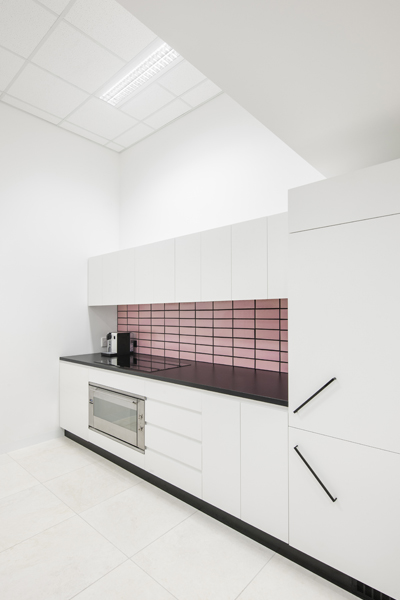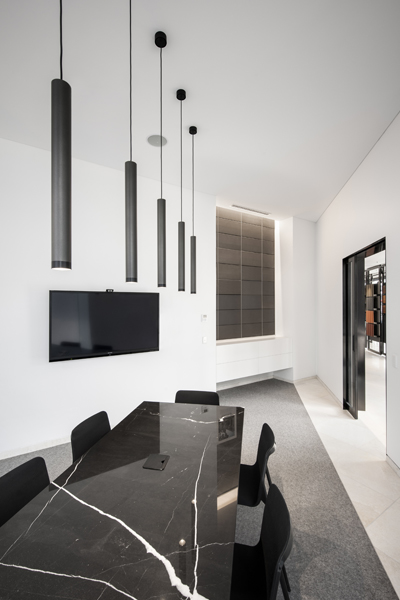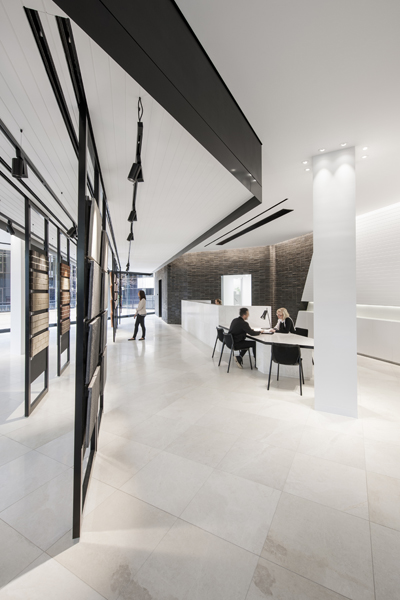 As a display showroom for brick, stone, pavers, roof tiles, cladding and timber, a great variety of products are represented, creating the key design challenge to maintain a cohesive aesthetic. Solved with a gallery-style approach, the bold yet restrained palette of black and white and impeccable detailing create a crisp, clean, minimalist space.
A custom sliding frame system with lightweight brick facing panels has been deftly inserted into the space, responding to base building load restrictions and avoiding inconvenient wet trades. This technique allows a quick response to changing product ranges and great spatial flexibility. With sliding panels stacked to the side, a large indoor/outdoor open space emerges to welcome industry functions, product presentations and events. In this multipurpose, interactive space, brick is celebrated as the central focus of the experience.
Location
Level 09/ 25 Franklin Street,
Adelaide SA 5000
Australia
Walter Brooke & Associates Pty. Ltd.
Website by Frame