Client
Department of Planning Transport and Infrastructure Stadium Management Authority
AWARDS
2015 AIA National Architecture Award – Public Architecture
2015 AIA National Architecture Award – The Colorbond Award for Steel Architecture for Adelaide Oval Redevelopment
2015 SA Architecture Awards – The Jack McConnell Award for Public Architecture
2015 SA Architecture Awards – Commendation in Urban Design
2014 SA DIA Silver Award in the Built Environment Category
2014 ASI Steel Excellence Award
2014 Laminex SA Design Awards Silver Award in the Built Environment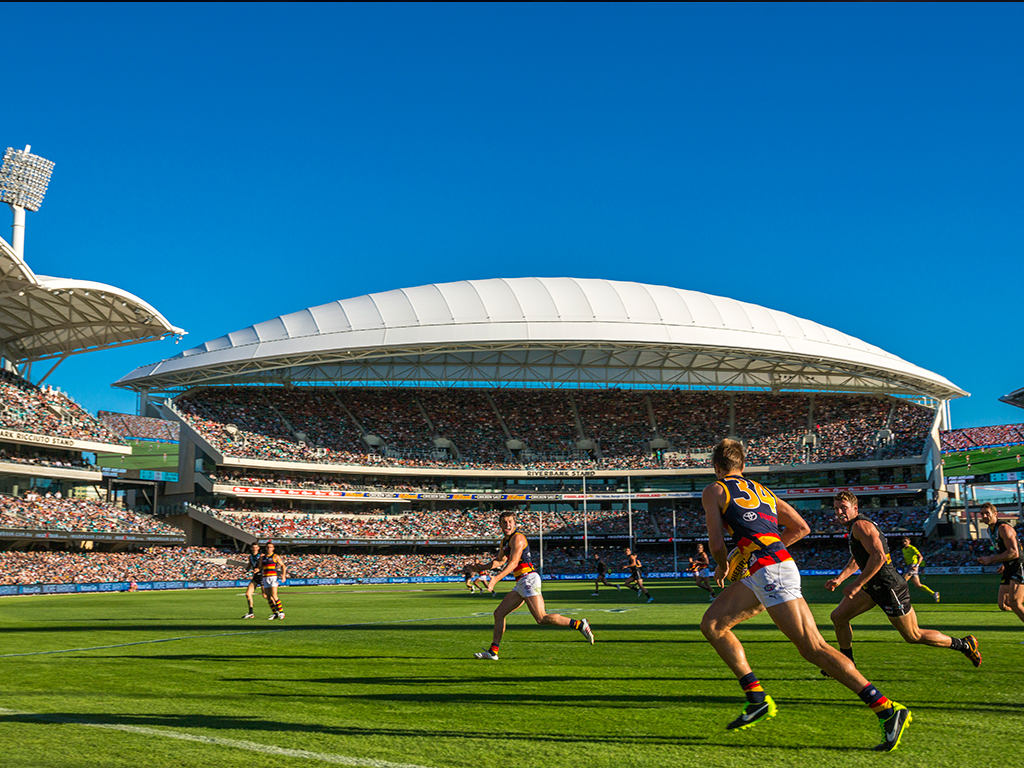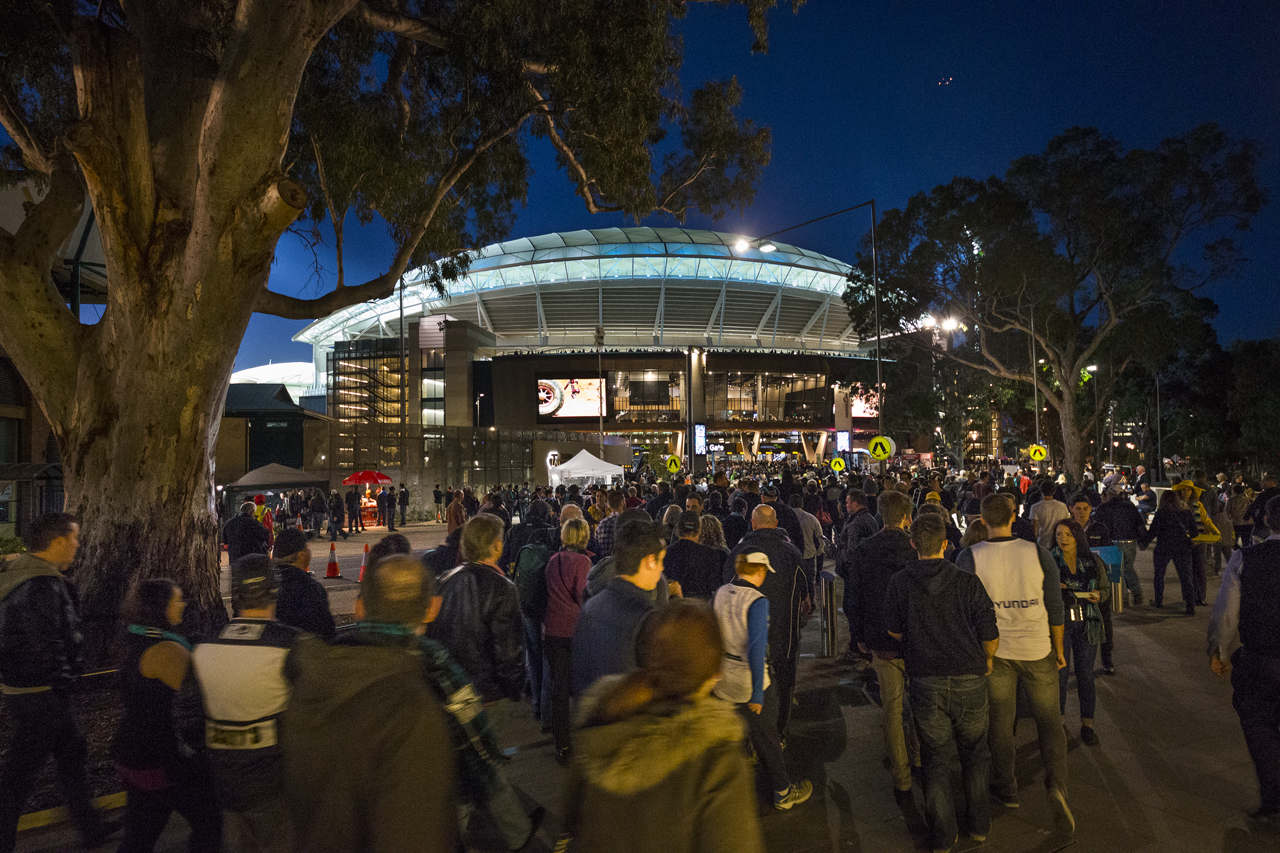 Description
Bridging the gap between tradition and innovation
Adelaide Oval is a one-of-a-kind cricket and football venue that it is beloved by South Australians, Australians and cricket fans globally. The redevelopment of the iconic ground and the surrounding precinct required a design concept that was innovative, invigorating and also retained its distinctly South Australian nature.
Walter Brooke, in association with Jackson Architecture and COX Architects, developed the concept plans for the proposed redevelopment of Adelaide Oval to bring AFL and cricket together in a world class stadium. The concept design and financial model were completed in 2010. With government approval to proceed with the project, Walter Brooke, with lead architects COX and Hames Sharley architects, were appointed to develop and document the concept design. Construction commenced on site in March 2012 with stage one completed for the 2013 Ashes Cricket test, and the stadium was completed in March 2014 for the first AFL fixture.
The Adelaide Oval Redevelopment has since been lauded as a benchmark for future sports architecture in the country. The seating capacity of Adelaide Oval for both cricket and football is 50,000. There are more than 2000 dining spaces, as well as football and cricket function rooms, the AAMI Club, hospitality suites, open boxes, open bars, a barbecue terrace, a food court and kiosks and more.
In order to deliver an egalitarian facility that provides benefits for all South Australians, the brief stipulated that external environments were flexible, user-friendly spaces that could be used for entertainment and community events. The design philosophy of the surrounding parklands  hinges on a series of 'pavilions in the park' that contribute to the unique character, sense of place, and a feeling of anticipation on approach to the iconic grounds. Careful planning and consideration of passive and active recreation spaces seamlessly merge with infrastructure and pedestrian modelling requirements.
The resulting redevelopment has produced more than just a world class sports stadium; it has shaped a lively entertainment precinct that contributes to the vibrancy of Adelaide, befitting the capital of The Festival State.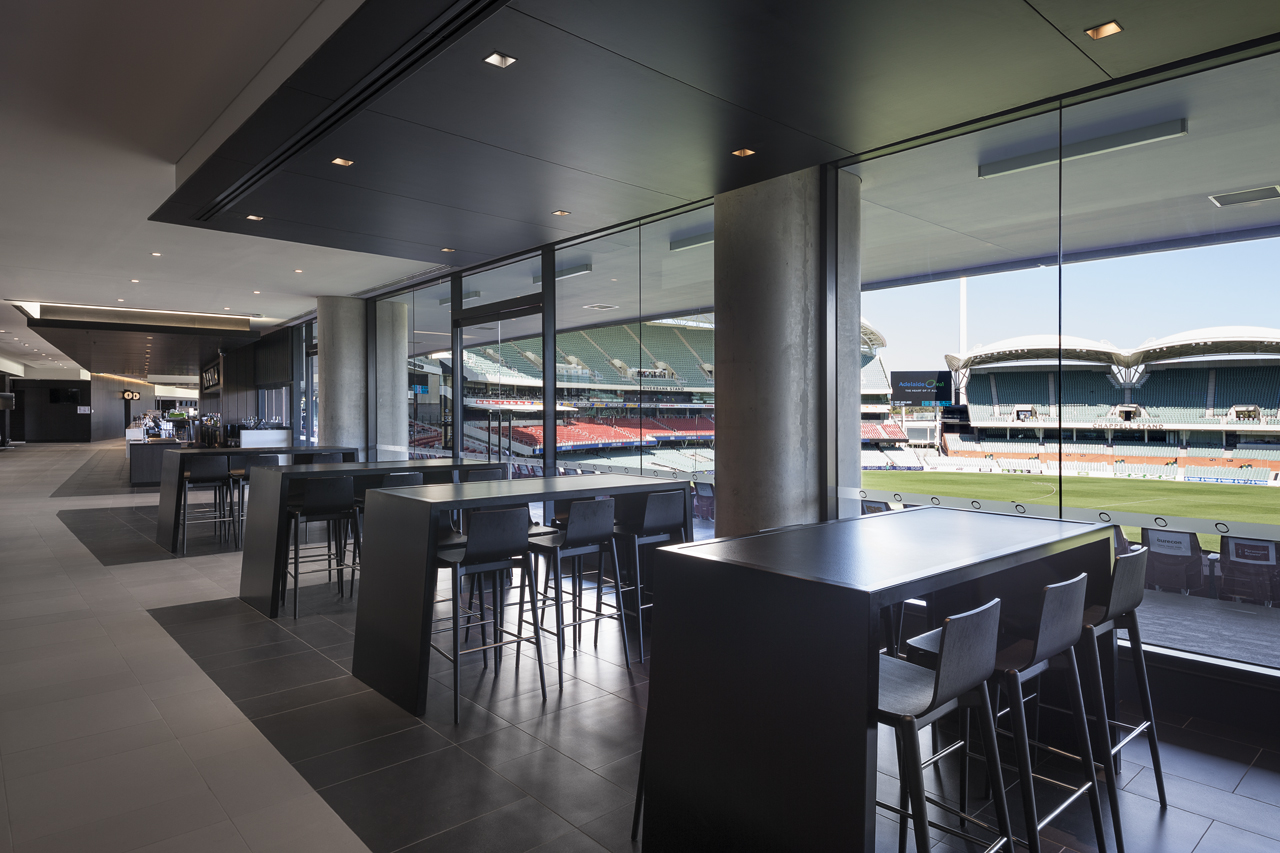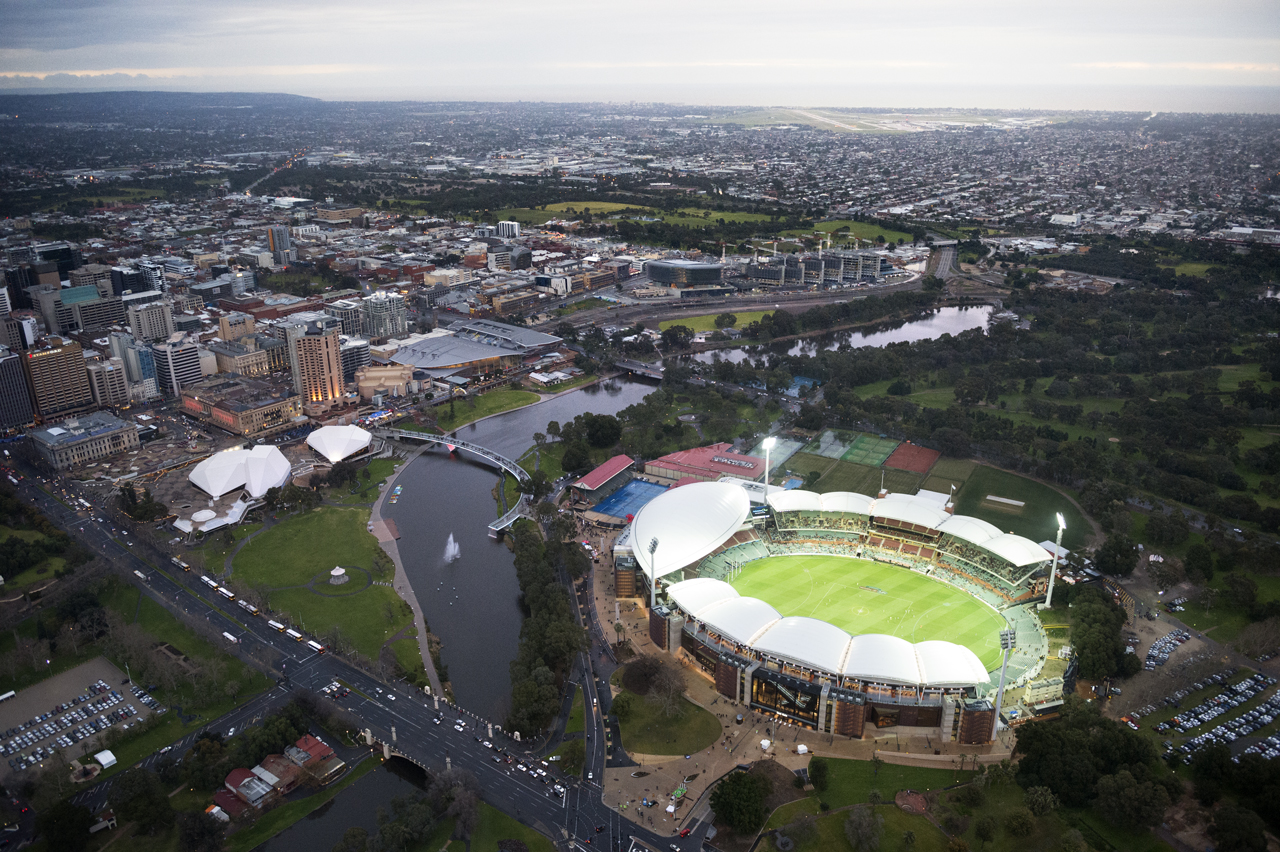 Location
Level 09/ 25 Franklin Street
Adelaide SA 5000
Australia
Walter Brooke & Associates Pty. Ltd.
Website by Frame