AWARD
2013 AIA Award of Merit in the Residential Category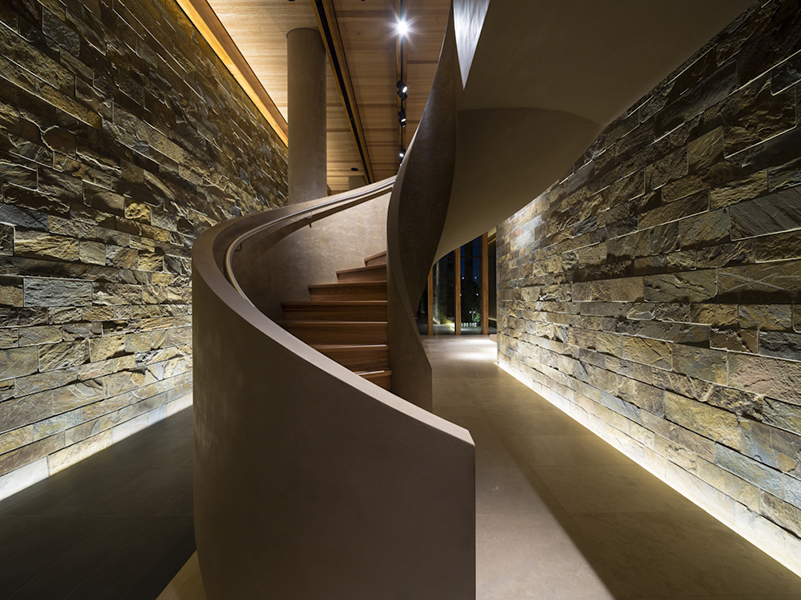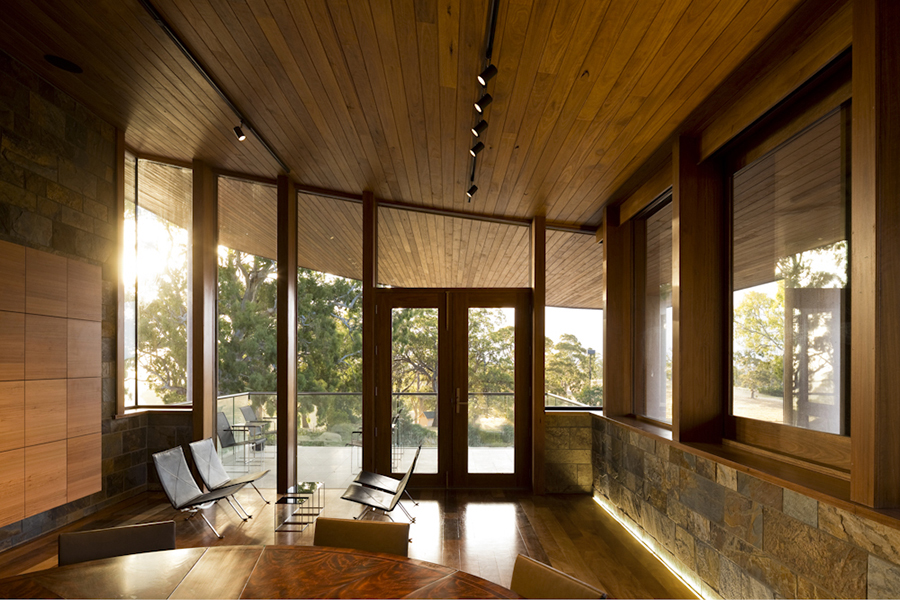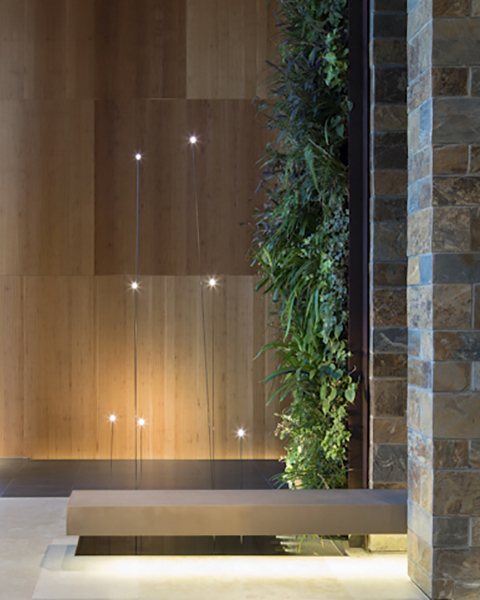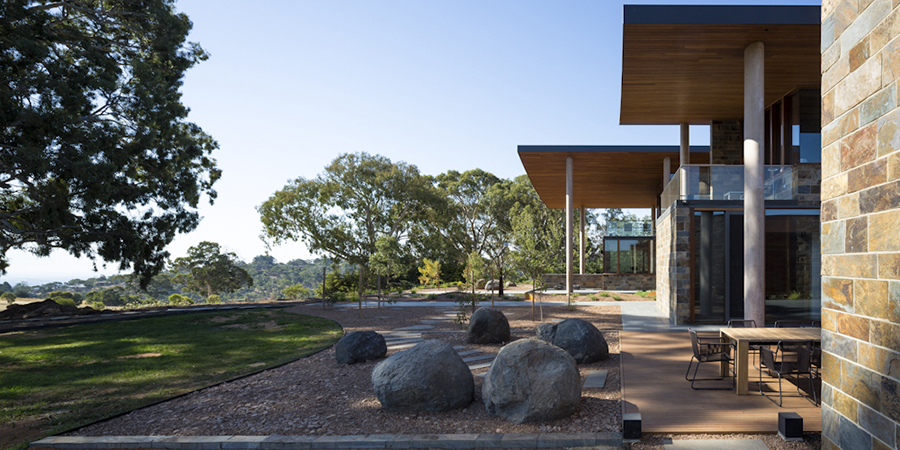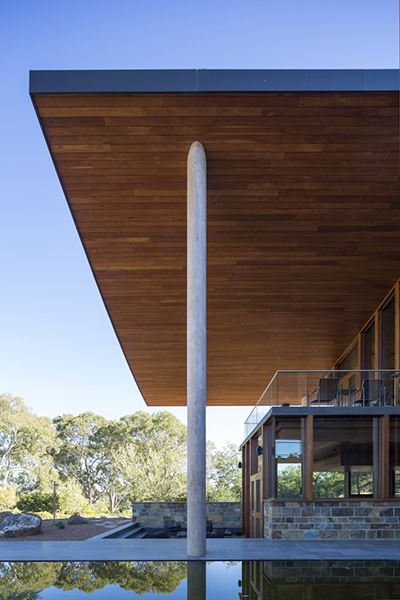 Description
Embracing and reflecting its Adelaide Hills setting, this home expresses the natural landscape, climate and lifestyle of South Australia. It is both a striking feature in itself and a lens to focus outwards on its spectacular landscape setting.
Divided between two north-facing pavilions and linked by a central courtyard, the residence has distinct zones – private for everyday family living or grand for entertaining. Spacious to accommodate the family's requirements, the home's distinct wings and tactile materials enable contained family spaces for efficiency, privacy and a sense of intimacy. Larger spaces are softened with sculptural elements that are repeated throughout on a smaller scale.
Materials are expressed honestly and flow seamlessly between outside and in. Kanmantoo Bluestone and Blackbutt timber were selected due to their inherent rich, warm appearance and enduring aesthetic quality. Expressing a refined robustness, this residence encapsulates a design philosophy based on natural and timeless qualities.