CLIENT
St John's Grammar School
AWARDS
2018 AIA SA Chapter Dr John Mayfield Award
2017 DIA SA Chapter, Silver Award for Built Environment, Education Category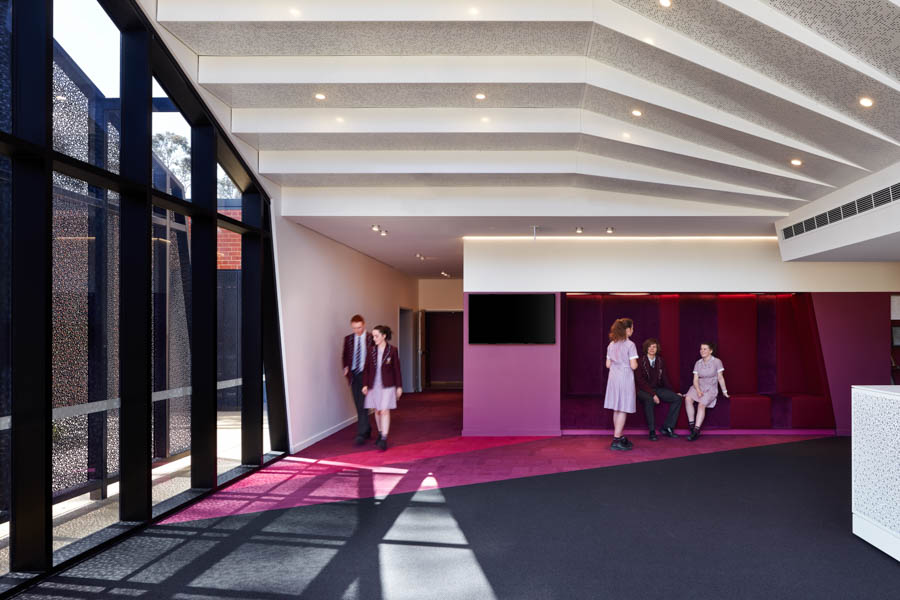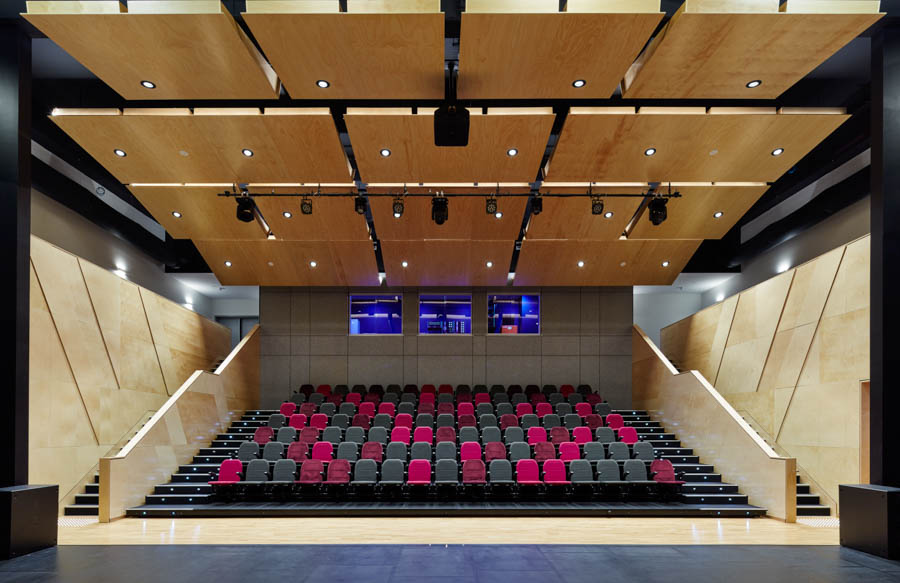 The John Bray Centre for Performing Arts centred on delivering a new learning environment that enabled students to develop confidence and skills in all aspects of theatre, music and drama. It was fundamental for the school to provide a new facility that supports contemporary teaching and learning principles to compliment the school's vision for Music and Arts.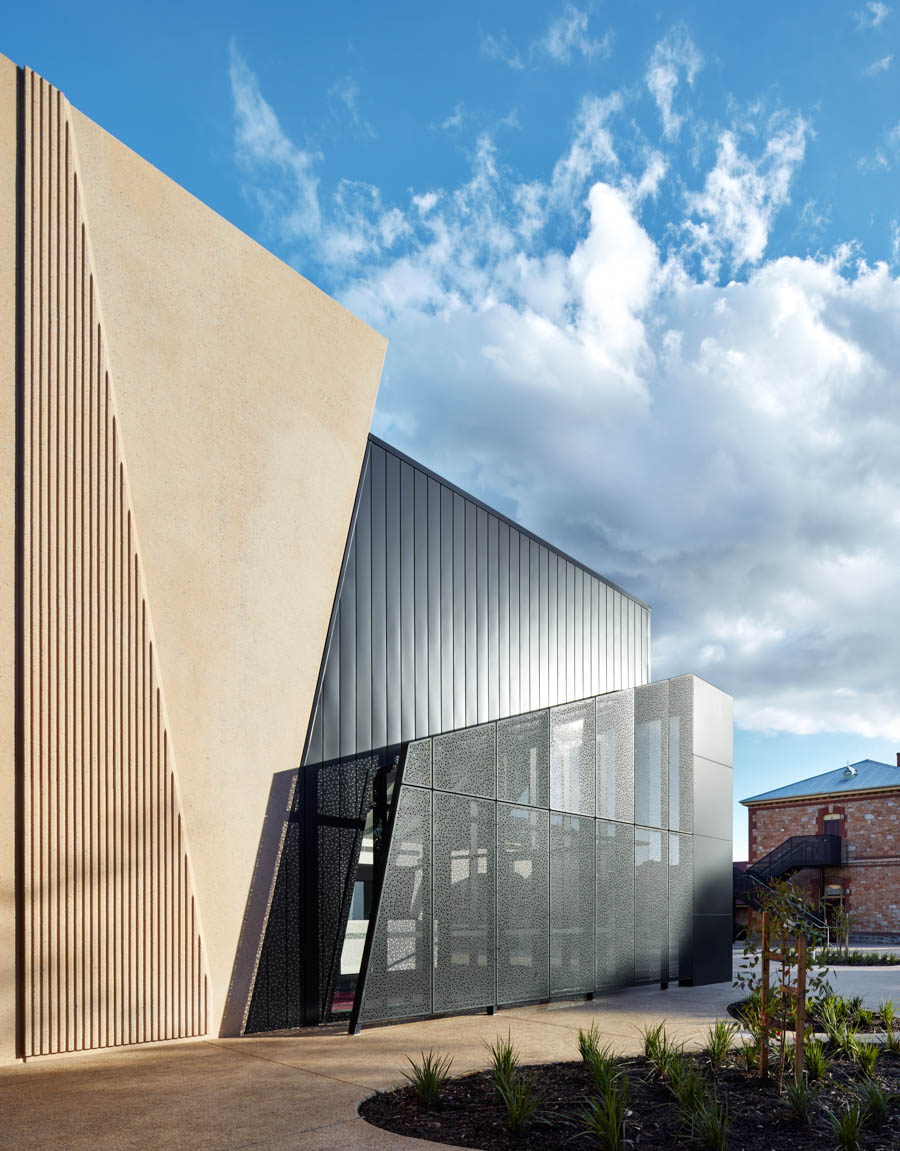 The site is located adjacent the existing administration building of the school, the state heritage listed 'Retreat House'. Conceptually the building was sensitively designed in scale, form and materiality to stand alongside the 1880's building. A minimal material palette of red brick and sand stone coloured precast concrete was considered to reflect the heritage building.  The building composition and detailing was carefully considered to express the creative and artistic nature of the new facility.
Warm and lively interiors are expressed in a sophisticated manner with detailing of finishes that are welcoming and imaginative. Vibrant colours developed from the school brand provide visual play as well as enhancing the school identity. Paramount to the design was to maintain an architectural language that was consistent inside and out.