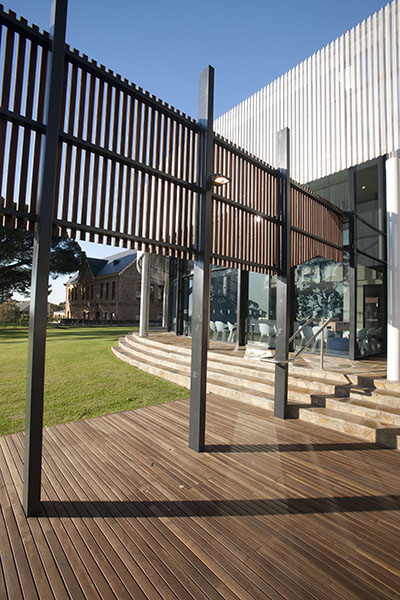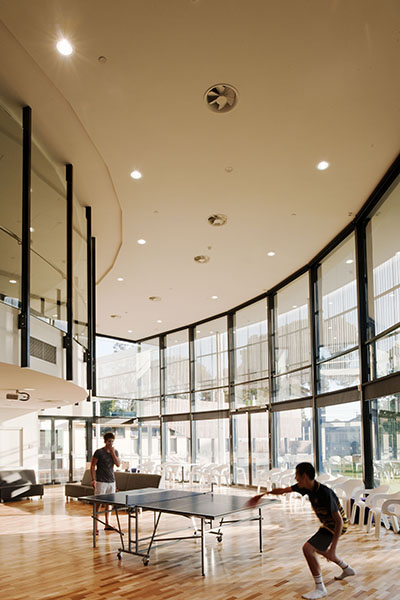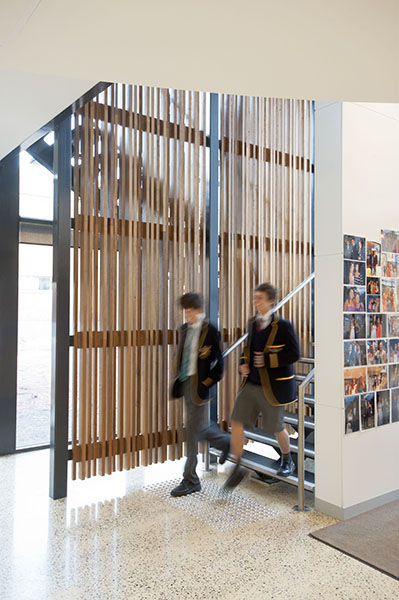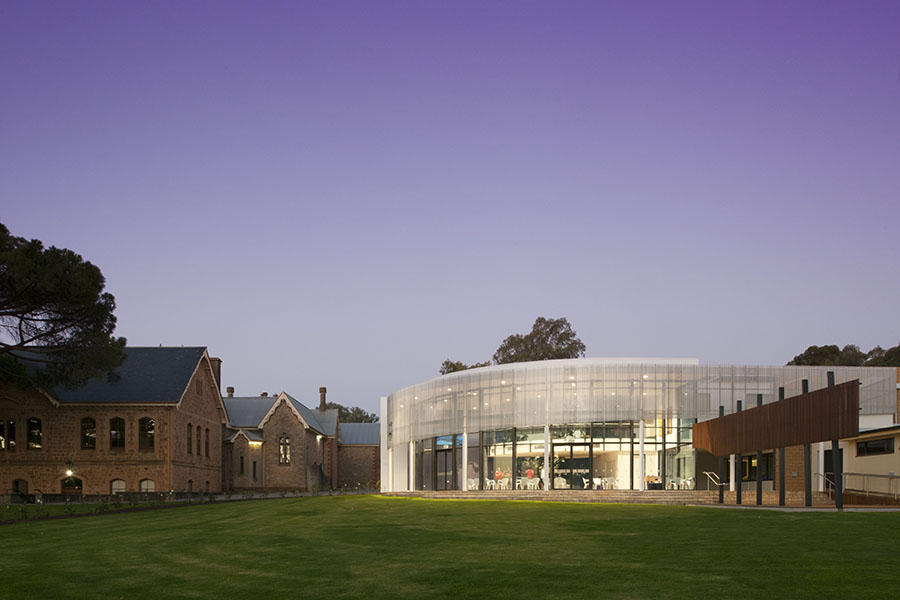 Description
The Rosevear Boarding Precinct is located within the distinguished grounds of Scotch College in Torrens Park, a college with whom Walter Brooke has enjoyed a long-standing professional relationship.
Accommodating 104 full-time boarding students, the new building co-locates both male and female boarders who were previously housed on separate sites. The facility provides for the daily needs and emotional well-being of its residents but has also been designed to cater for large and small gatherings of the school community with its generous indoor and outdoor spaces.
The building is respectful to the adjacent heritage-listed Torrens House while clearly delineating the difference in values and material fabric of today.
State of the art security and communications systems are integrated into the building. The use of semi-transparent screens and large expanses of glass allow strong interaction between internal spaces and the established surrounding college grounds.