Client
Twenty Third Street Distillery
AWARD
2017 AIA Commendation for Special Merit, Demonstrating Significant Architectural Skill in the Heritage Category
Description
Revitalising this hundred-year-old site provided ample opportunity for discovery and ingenuity. The vision for the project hinged on the cultural significance of the 1914 distillery built, with no expense spared, by Chateau Tanunda when the Riverland was first flourishing. As a result, the design concept for the Twenty Third Street Distillery rested on three key pillars: history, storytelling and reinvention.
The site is located next to Bookmark Creek, which marks entry into Renmark. Along with undertaking a historically sensitive overhaul of the existing buildings, the challenge was to create a new landmark entry to the town. The project also had to be delivered within a tight budget.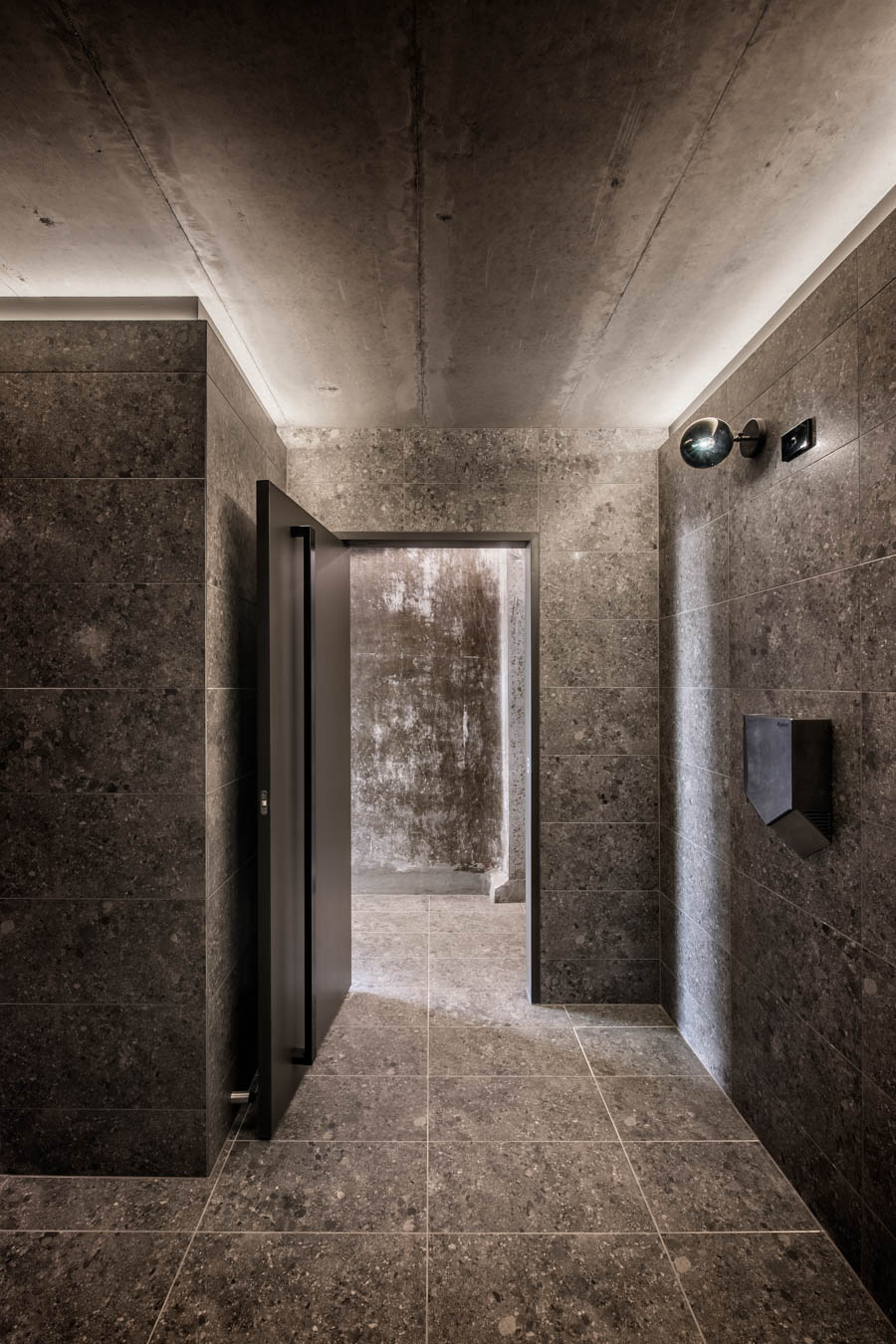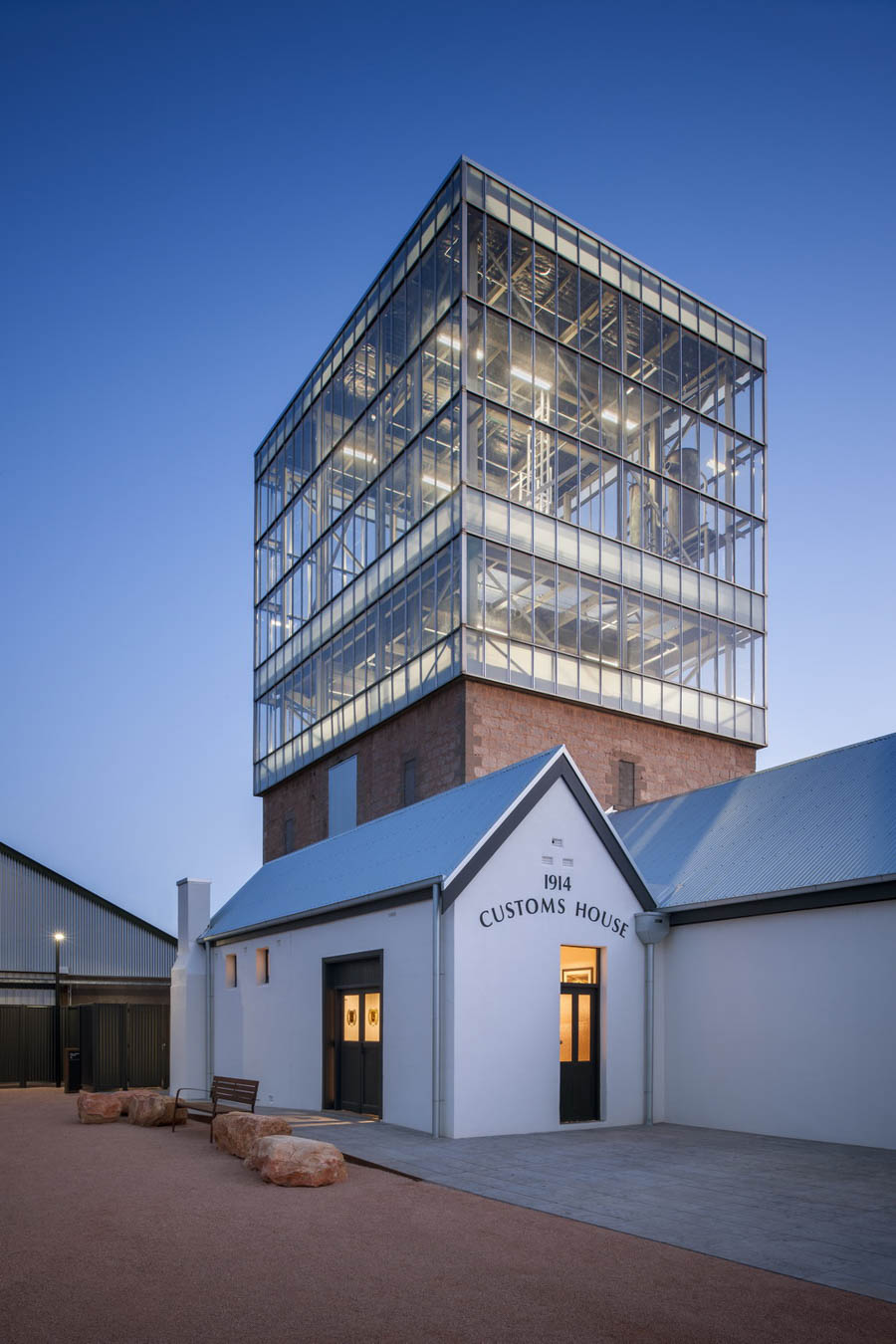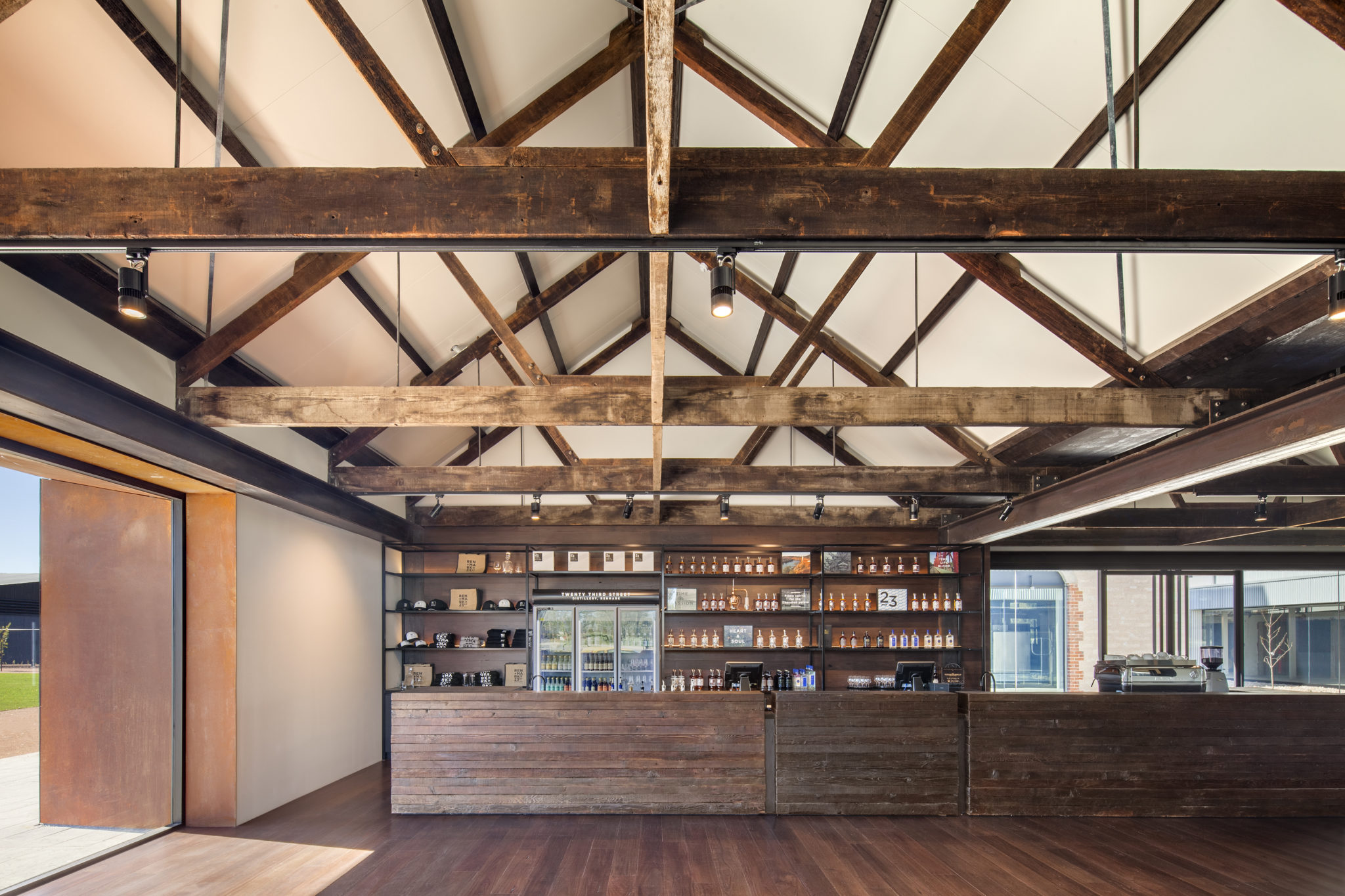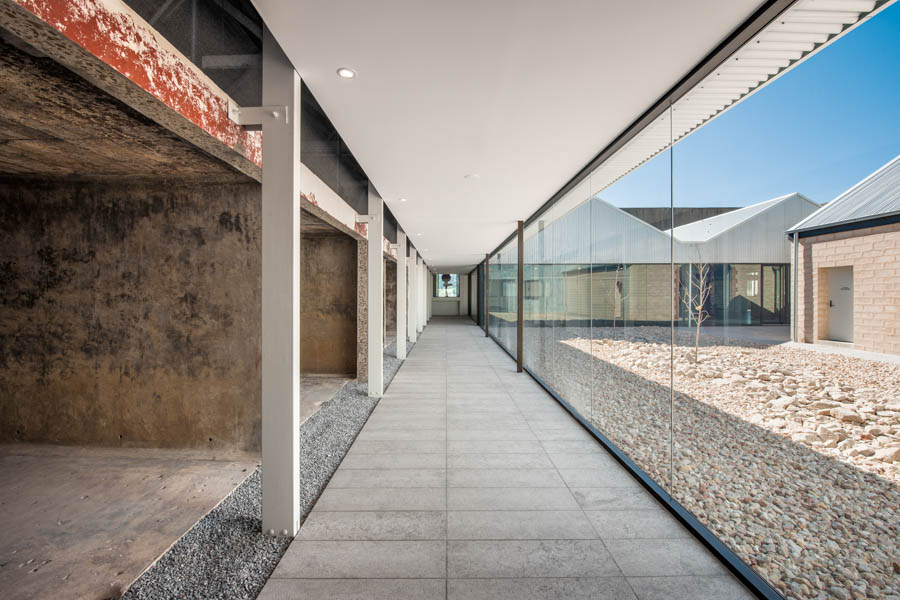 Sustainability was a fundamental consideration and helped keep costs down. Materials and finishes used in the project are either re-purposed from the existing site, salvaged from nearby or have low embodied energy. The early limestone distillery buildings have been returned to their former glory, salvaged Oregon purlins have been used to construct the cellar door joinery and concrete wine storage tanks have been opened up and repurposed for public amenities. The infrastructure of the distillery, which produces premium spirits, has been designed so that the next stage of development of the site easily builds on the first.
The distillery's still house tower is the first structure that appears through the scrub on approach to Renmark. After years of decline the site is poised once again to be a beacon for visitors and a shining example of what the region has to offer.