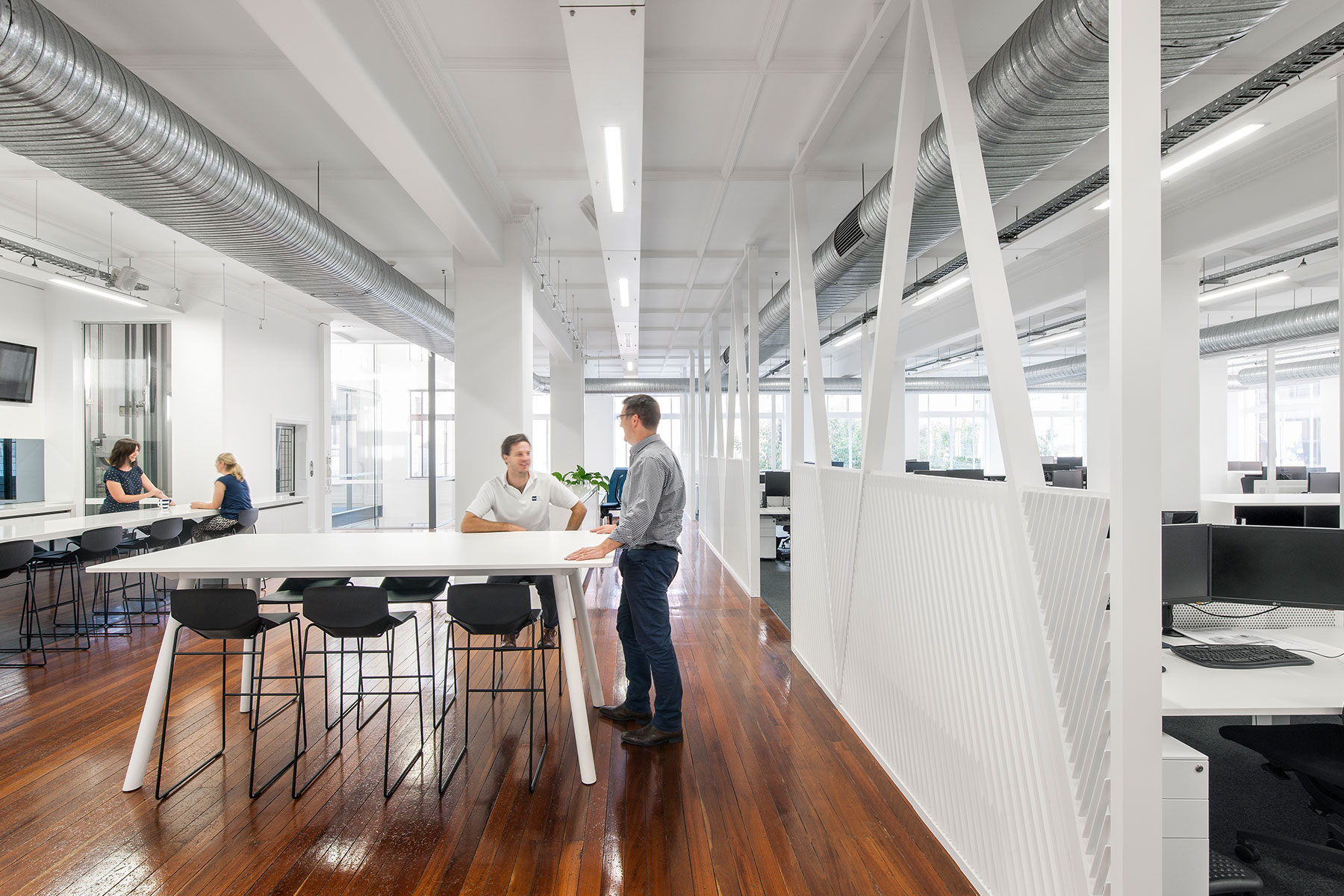 Client
Rider Levett Bucknall
Description
Striking a balance between old and new
A contemporary space that exists seamlessly within an historic building was the central challenge of this interior design project. The recent relocation of Rider Levett Bucknall to the heritage-listed John's Decor building on Leigh Street called for a refresh of the new space to create a contemporary office environment. Many of the internal linings, such as the ceilings and the timber floors, were part of the listing, so the design solution had to carefully work around these elements. The lay-out, however, needed to reflect a progressive office environment, so a balance between the old and new was struck.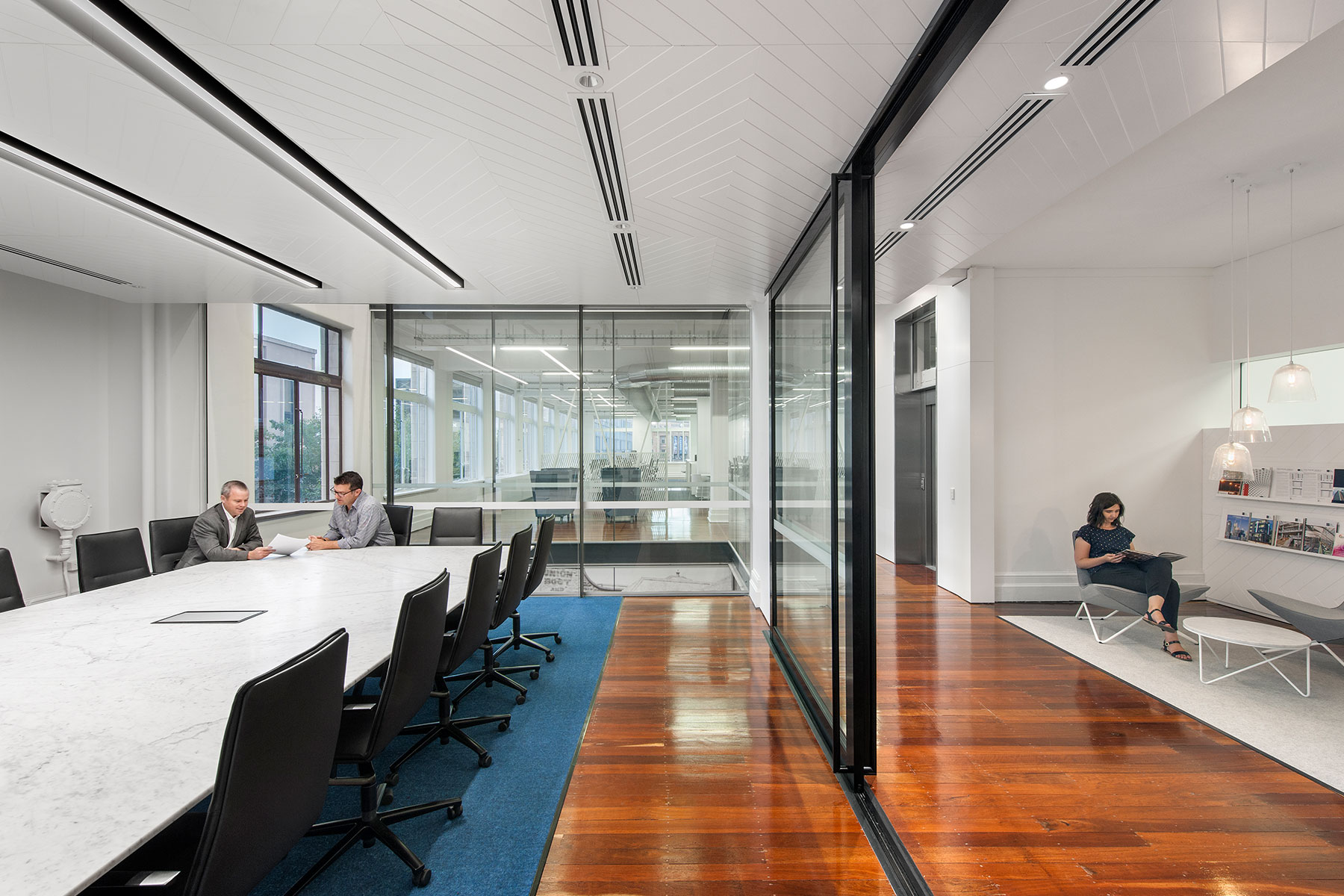 To encourage natural light throughout and access to city views throughout the space a screen divides the public reception area and private work spaces. As a device to bring people together, there is a formal break-out zone at the heart of the office and meeting areas scattered throughout. The open-plan design removes a sense of hierarchy and directors and staff are placed together in 'neighbourhoods'.
The new elements of the design adhere to a crisp monochrome palette and the existing heritage elements, such as the warm timber floors, are celebrated in contrast. The refurbished sustainable interior finds that elusive sweet spot between recognising the value of the past and looking towards the future.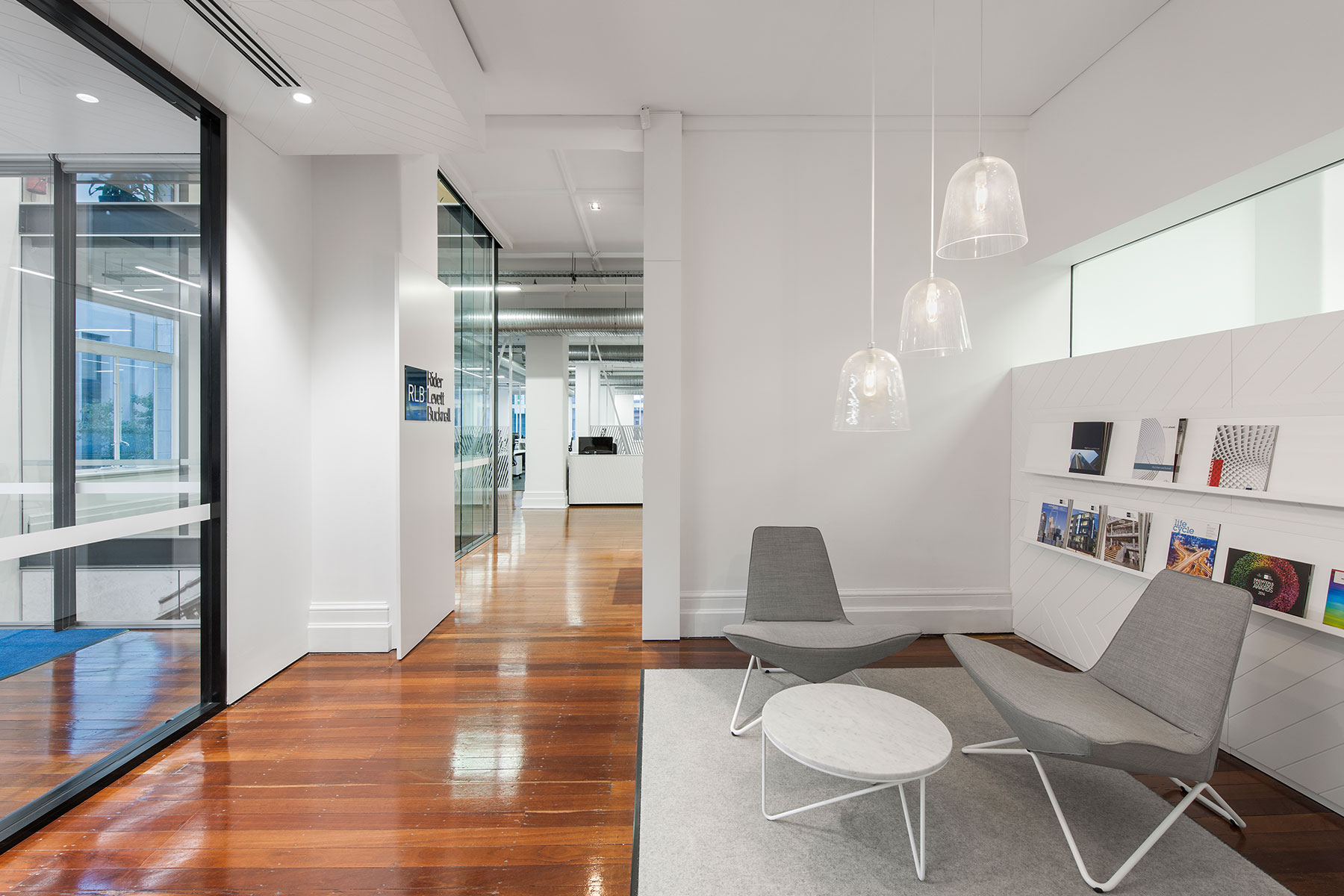 Location
Level 09/ 25 Franklin Street
Adelaide SA 5000
Australia
Walter Brooke & Associates Pty. Ltd.
Website by Frame