Client
Royal Flying Doctor Service
Description
Future-proofing an Australian icon
The iconic Royal Flying Doctor Service (RFDS) is one of the largest aeromedical organisations in the world and at its heart is a steadfast commitment to patient care. Being engaged by one of Australia's most trusted operations as the lead professional service consultant for the design and procurement of the new RFDS Central Operations base at Adelaide Airport was a once-in-a-generation opportunity for Walter Brooke and a rare privilege.
The brief for the state-of-the-art design was to bring RFDS operations and administrations under the same roof for the first time and enable more efficient operations and for the teams to better engage with each other, resulting in a more collaborative environment. The guiding principle of the design response is to allow the RFDS to keep striving for the best in patient care.
One of the challenges of the project was to find a balance between achieving a high-quality, cutting-edge design that was also cost-effective and projects an aura of refinement and restraint, so as not to suggest wastage of funds that could be spent on the vital, core operations of the RFDS.
The facility comprises of 900m2 of commercial office space over two levels for RFDS operational and administrative staff, a 2100m2 hangar for up to six aircraft, with workshop facilities, patient transfer and care facilities with adjoining ambulance bays, crew sleeping quarters and associated staff and visitor car parking.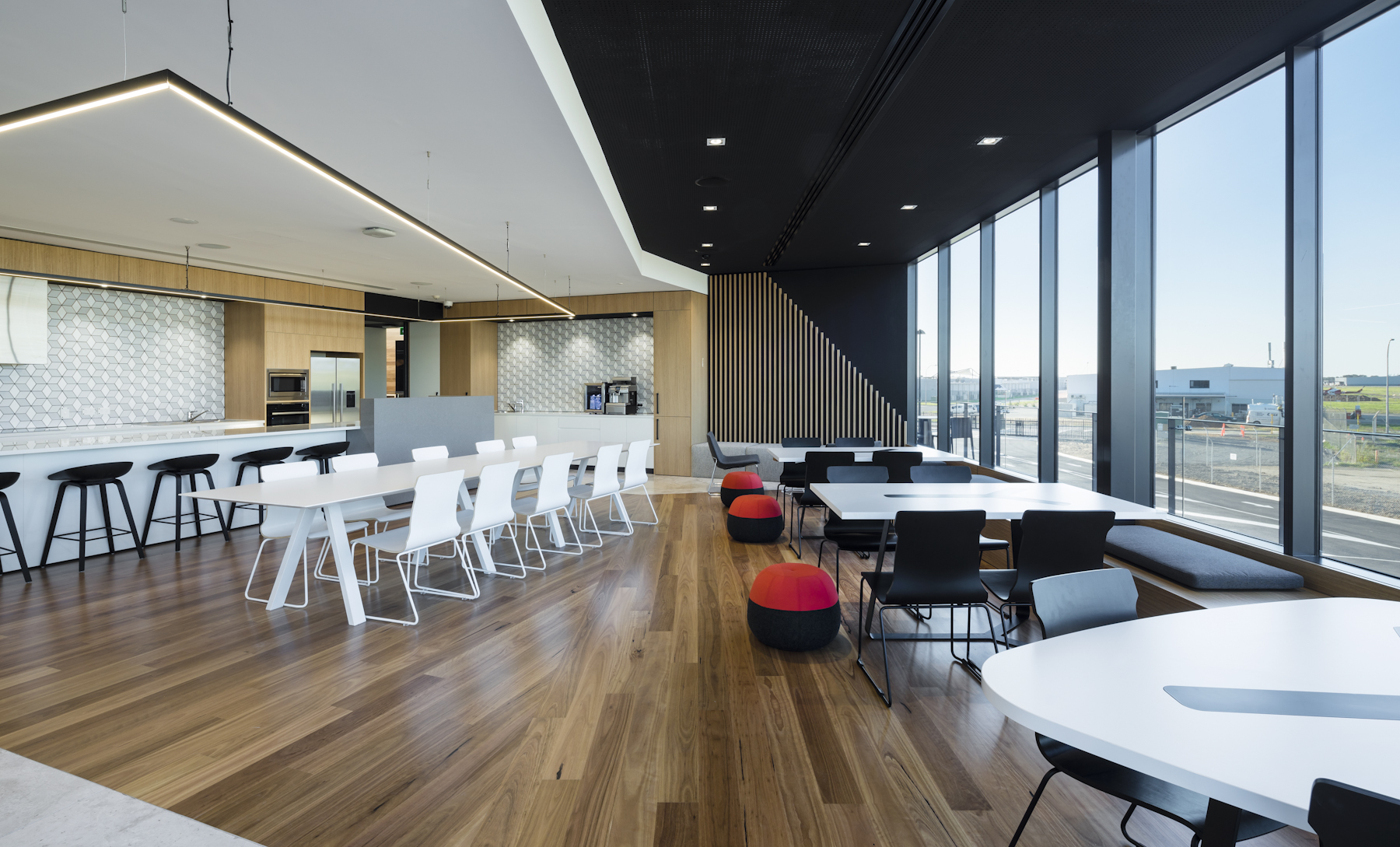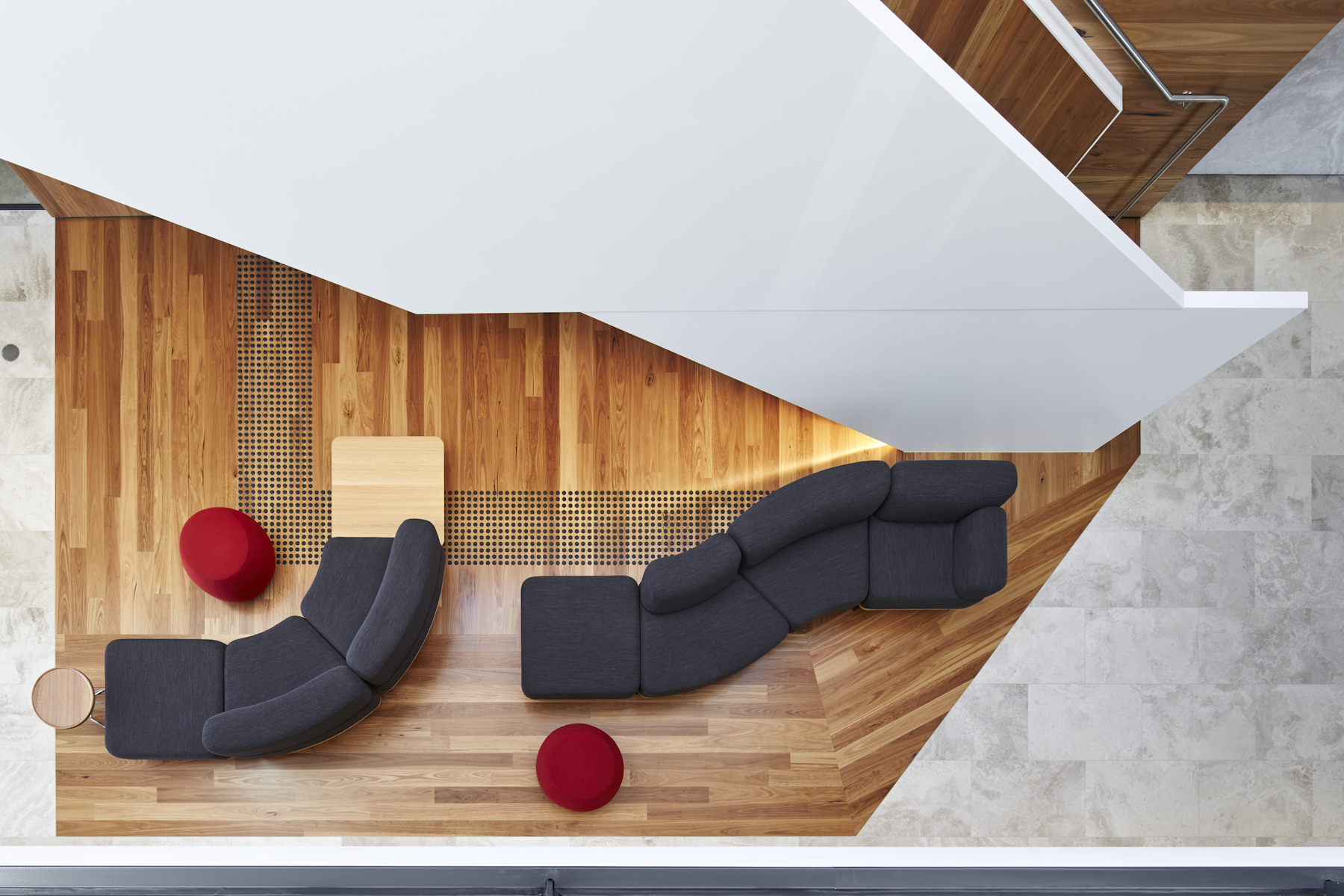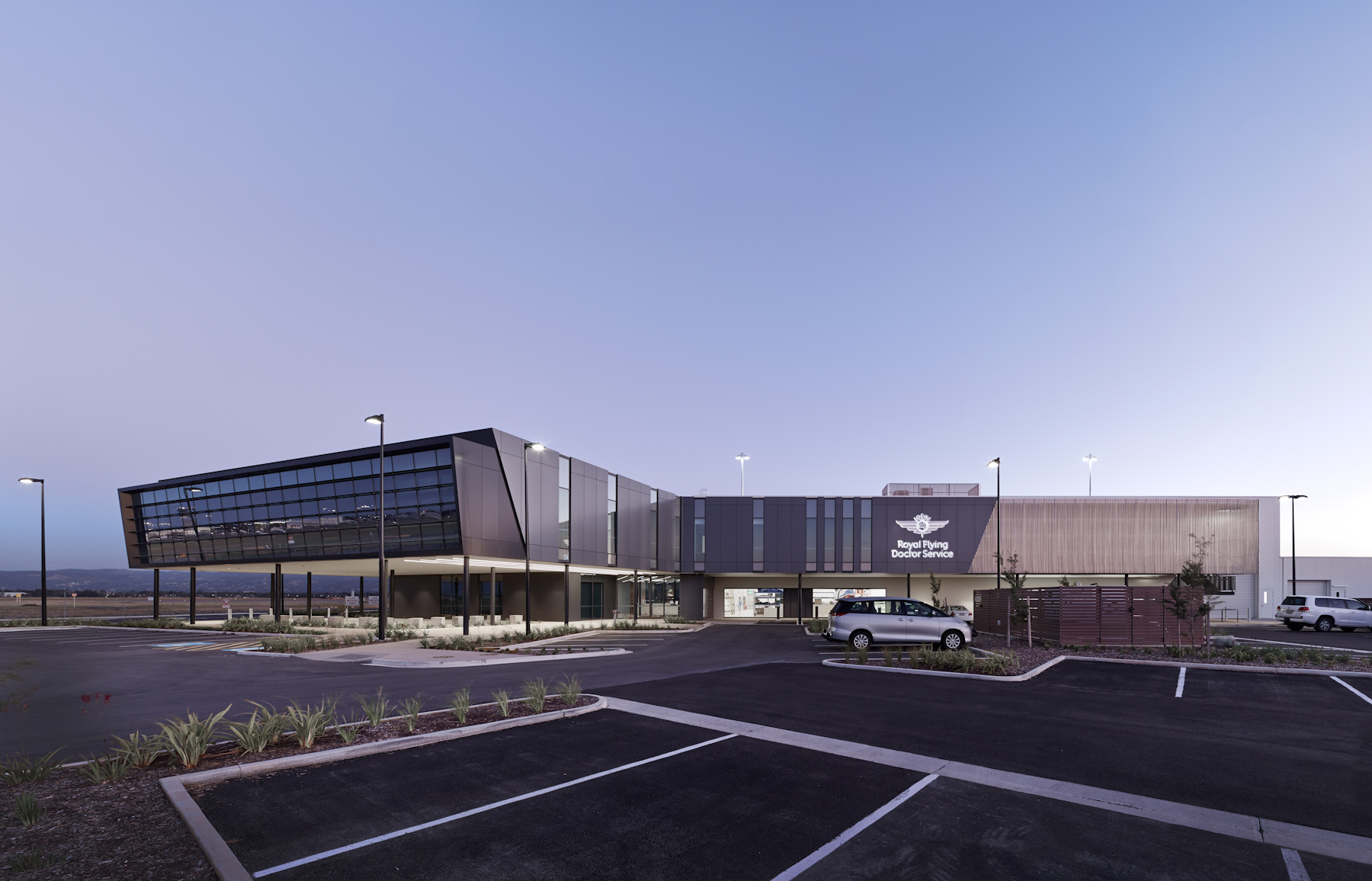 A major benefit of Walter Brooke's budget-friendly, 5400m2, flexible design concept was the ability to increase the upper-level floor plate and allow for future expansion as the needs of the organisation shift and as technology and amenities are updated. In essence, the facility, which was delivered on-time and on-budget, is future-proofed.
The engagement with the public and visitors is a core principle of the design, and, in a larger sense, the facility itself works as an advocate for the RFDS in its enhanced presence and branding at Adelaide Airport. The welcoming foyer/atrium space encourages visitors to engage with, and be educated about, RFDS culture and operations. Glimpses of aircraft in the hangar or flying in and and out, ambulances driving by, and an architectural connection to the sky and land through the floating glass skylight over the atrium stairs, are all vital components of this connective and cohesive aspect of the design.
The new multi-purpose facility enables the RFDS to continue their long tradition of innovating and exceling in the field of aeromedical health services and Walter Brooke are proud to have collaborated with such an esteemed organisation.