Description:
Located in the new Walkerville Shopping Centre, the primary design objective was to create a dynamic and engaging café with an eclectic yet sophisticated style on a tight budget.
Café functions included table seating, lounge space and servery/bar, with access inviting customers from both the external plaza and the shopping centre. Appealing to varying demographics, the café is welcoming for families and social groups while equally suitable for informal business meetings or a quick takeaway coffee.
Clever use of salvaged and recycled materials kept costs down. The result is a successful fit-out with a variety of materials and textures balanced against a neutral, streamlined base palette, creating a crafted aesthetic and a rich, inviting and modern atmosphere.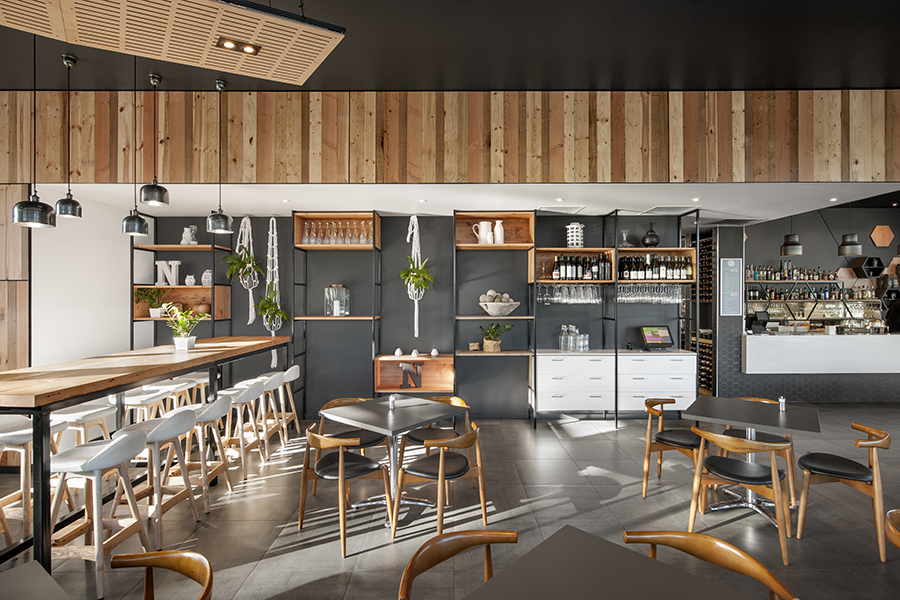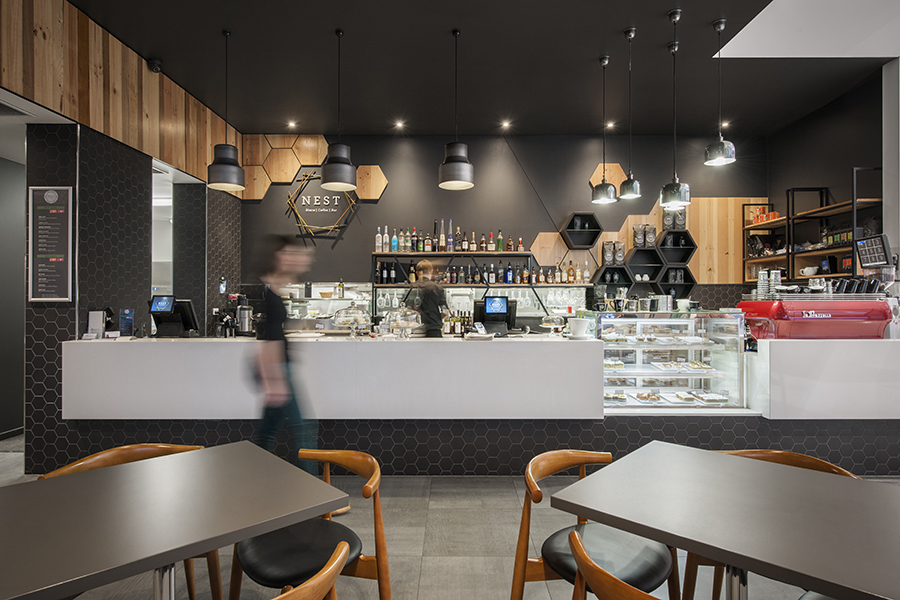 Location
Level 09/ 25 Franklin Street
Adelaide SA 5000
Australia
Walter Brooke & Associates Pty. Ltd.
Website by Frame